Counselor Lena Carter Departs from CHS
CHS, like any school, has teachers who come and go, or stay for a long time. But counselors on the other hand, are often overlooked when it comes to 'who is the new teacher' or 'which teacher is leaving this year?' This year, it is not limited to just teachers retiring. Instead, counselor Lena Carter is finishing her last year. Carter has been working as a counselor at CHS since 2006 and has accomplished a lot within this time. She previously was a teacher, but a multitude of reasons motivated her to become a counselor.
"When I was a teacher and taught elsewhere for a long time, I saw that a lot of students came to school with problems, and I became interested in helping them solve those problems," Carter said. "When I got into the counseling program, I became even more interested in their academic counseling for post-high school paths."
As a part of her job, she routinely talks to students and discusses everything you would expect from a meeting with your own counselor: personal dilemmas, ambitions, academic performance, etc. However, Carter's job is not plain black and white. It does come with its own complications.
"The hardest thing about my job is not being able to help some students that aren't ready to hear or do the things they need to do to be academically successful," Carter said. "It certainly does not mean that they aren't capable. It's just they're really not using all of their gifts and talents. Some of the best advice to give: never give up."
Carter says she has enjoyed working with her coworkers and the campus community. She feels it is truly fulfilling to see a student's high school journey from freshman year to when they graduate. Her intention is to have little to no actual plans in her first year in order to feel free from her many years of hard work and periodic planning. Carter will happily retire from work, carrying many joyous memories and enjoying spending time with her family.
Hello there! Our goal is to provide relavent, engaging journalism for readers of all ages. Your donation will support the student journalists of the Wolfpacket at Claremont High School, and will allow us to purchase equipment, print our monthly issues, and enter in journalism competitions. We appreciate your consideration!
About the Contributor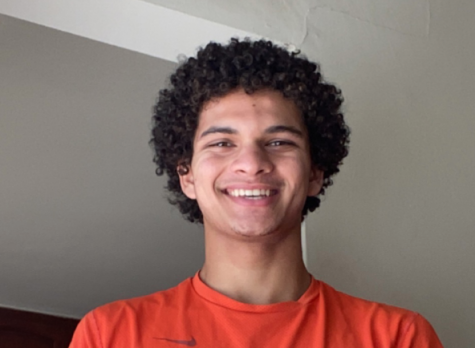 JAIDEN CURLIN, Co-Opinions Editor
Jaiden Curlin is a Section Editor for the Opinions Section. Curlin has been a member of the Wolfpacket for four years; two of which as an Opinions Section...