Michelle Chiu choo choos her way to Cornell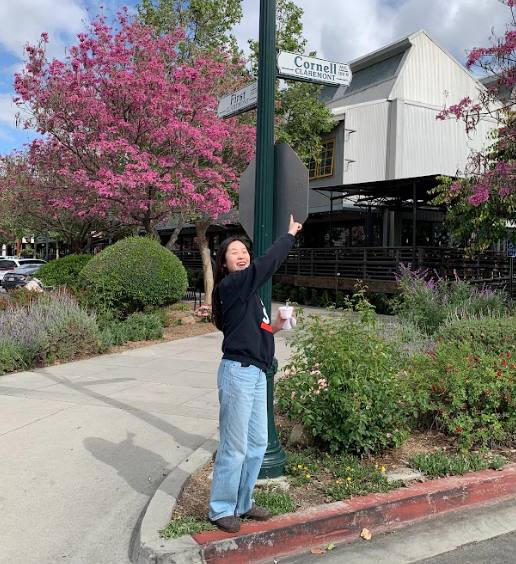 After four grueling years of high school, extracurriculars, studying for A.P.s and SATs religiously, adding many accomplishments to her applications, and surviving the college application process, Michelle Chiu leaves CHS and hops on the choo-choo train to Cornell University.
Her success in her college journey makes it apparent that her hard work, dedication, and perseverance have paid off. Throughout Chiu's high school journey, she has achieved outstanding academic success. Chiu maintained a 4.0 unweighted GPA throughout her four years of high school and took a whopping 11 AP classes. Besides being an incredible student at CHS, she accomplished much in her extracurriculars. Chiu has been in various extracurriculars, including ArtStart, mock trial, Common Good Tutors, Project Smile, and J.V. Tennis, as well as being the tennis team manager. She has also accomplished incredible piano achievements, attending regional competitions in Long Beach twice for Bach and constantly playing in local recitals around Claremont.
Aside from focusing on her extracurriculars, Chiu in her free time enjoys watercolor painting, beating her friends in Mario Kart, listening to music, hanging out with her friends and family, eating sticky rice and vanilla milk, and playing Stardew Valley.
For many, attending an Ivy League school has immense pressure. For Chiu, this was a different kind of pressure.
"I have two brothers, and both of them went to really good schools on the east coast," Chiu said. "My oldest brother went to Yale, and my other brother went to Northwestern, so there was always that constant pressure of me going to an Ivy League."
Chiu's time at CHS has been nothing short of remarkable. From being a dedicated student to being a team player, she has made a positive mark in Claremont which will be missed. Her humorous personality never fails to make anyone around her laugh, and she is a fantastic friend to have around. She is excited and looking forward to turning to a new chapter in her life by attending Cornell University in their highly competitive engineering school and majoring in computer science.
"When I got an email from Cornell, I thought it was an email saying I was going to be taken off the waitlist and rejected, so I was mentally preparing myself for the fact that I might not get in," Chiu said. "I almost cried when I saw that I got taken off the waitlist and accepted into the engineering program. I am really happy and grateful that I get to go to Cornell though because of more opportunities, smaller class size, more rigorous, and a higher starting salary."
While Chiu is very excited to go to Cornell and embark on new experiences in her life, she is also nervous about leaving home and flying 3,000 miles away from Claremont. She is exceptionally grateful for the opportunities she has had here at CHS. She is thankful to all her teachers and friends for being incredibly supportive throughout her four years in college.
As she leaves CHS, she also holds the memories of spending time with her friends. She will miss eating lunch, playing Mario Kart, and sharing classes with her friends. She is thankful for her teachers, Maestra Suarez, Mrs. Arboldea, Mrs. Chua, and Mrs. Lee. This new chapter in her life will be filled with excitement and things to look forward to. The Wolfpacket wishes her luck in this new journey. Congratulations Michelle!
Hello there! Our goal is to provide relavent, engaging journalism for readers of all ages. Your donation will support the student journalists of the Wolfpacket at Claremont High School, and will allow us to purchase equipment, print our monthly issues, and enter in journalism competitions. We appreciate your consideration!
About the Contributor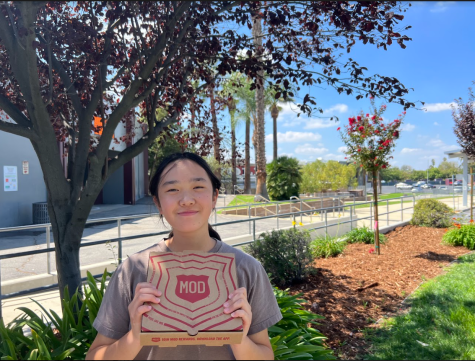 Anna Jiang, Head Features Editor
Anna Jiang is a sophomore at Claremont High School currently serving in her second year on the Wolfpacket as the Assistant Features Editor. Jiang enjoys...