IB all the way: Tran to London
The IB Diploma Program, which is taught all over the world, is perfect for applying to international colleges and universities. One of this year's Diploma candidates, Thu-An Tran, is headed to England in the fall to attend King's College London, one of the most prestigious universities in the UK.
Tran moved to Claremont two years ago from Dubai, where she had previously lived for eight years. Knowing that she wanted to attend college in Europe, she enrolled in the IB program, which allowed her to get into her top choice of school. She is very excited to see her friends from Dubai again, many of whom are studying in or around London.
Colleges in England require students to choose a major when they apply. At King's, Tran chose to major in International Relations.
"(I chose) International Relations because I moved to so many places in my youth, and I knew quite a few languages. I have been looking at becoming a diplomat when I'm older, so I think this will be a good foundation to do that," Tran said.
While the academics at King's are stellar, the location is also fantastic. London is one of the largest and most diverse cities in Europe, and this is one of the reasons Tran chose to apply to a school there.
"London as a metropolitan city is a city of opportunities, kind of like LA is here," Tran said. "Especially moving to LA, I realized the polyglot of cultures there is and I felt like if I moved to a smaller city, I was going to miss that."
At CHS, Tran was on the 2022-2023 Board of Key Club and was in the Best Buddies club. She also loves art, whether recreationally or academically. She said that she had lots of fun doing the IB Visual Art program with Ms. Wonacott.
Tran said she loves Claremont's large, open campus and the SoCal weather, which she is going to miss in London. She also said that she was going to miss the friends that she made here at CHS.
"When I moved here, I was fully expecting to not be accepted by anyone. In my last two years, I had the expectation that everyone was already in their cliques and everything. I was very surprised and very grateful how accepting Claremont is," Tran said.
She wants to give shoutouts to all her friends at CHS, as well as Ms. Wonacott, who she said made her last two years worth moving to California. Claremont High wishes Thu-An Tran the best at King's!
Hello there! Our goal is to provide relavent, engaging journalism for readers of all ages. Your donation will support the student journalists of the Wolfpacket at Claremont High School, and will allow us to purchase equipment, print our monthly issues, and enter in journalism competitions. We appreciate your consideration!
About the Contributor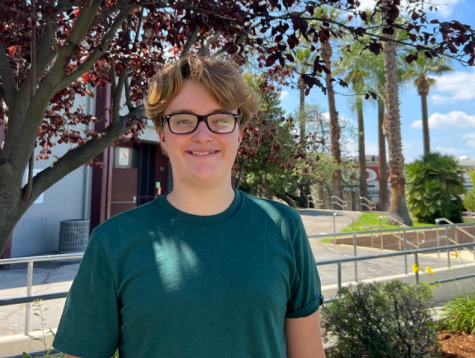 Callum Stewart-Glavin, Reporter
Callum is a sophomore, first year reporter on the Wolfpacket team. In his free time, he likes to swim, read, write, and watch movies. He is on the San...