Brenna Kusleika to Spike at Whittier
As seniors all around make their decision for their lives after high school, CHS senior Brenna Kusleika decided to attend Whittier College after she finishes her final year at Claremont High School. Standing out with her over six-foot height, Kusleika is known around campus as one of CHS's varsity volleyball players, having played the sport for over six years. She plans on continuing to play volleyball in college with her older sister.
Kusleika chose Whittier College for its familial feel and athletics program. She plans on majoring in education but is not fully yet sure that she will stick with the major. Kusleika chose that major because she enjoys teaching and impacting others. She also loves the campus as it is very open and clean.
"I'm most excited about meeting new people, living on my own, and starting a new season off at the collegiate level," Kusleika said.
Starting a new chapter of one's life is something that all of CHS's seniors will be doing, and Kusleika is no different. Before she starts college in the fall, Kusleika is looking forward to spending her summer with her friends and family, doing what she enjoys — particularly volleyball, baking, and hanging out with friends.
"I'm feeling nervous and excited," Kusleika said. "On one hand I'm ready for new beginnings, but on the other hand it's bittersweet to leave CHS and the people behind."
Kusleika has made so many wonderful memories at CHS with so many amazing people. Her favorite memory was made on senior night for volleyball. There was this hit that she made that her and her setter still talk about to this day. Kusleika really enjoyed her time spent at CHS and the friends she has made. She would like to give a shoutout to all the teachers and amazing staff members that brought her to where she is today. "Without their support none of what I have done would have been possible," Kusleika said.
Hello there! Our goal is to provide relavent, engaging journalism for readers of all ages. Your donation will support the student journalists of the Wolfpacket at Claremont High School, and will allow us to purchase equipment, print our monthly issues, and enter in journalism competitions. We appreciate your consideration!
About the Contributor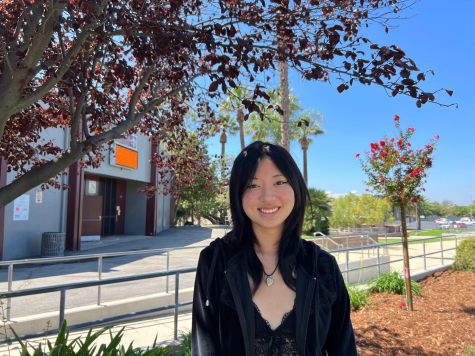 Kirra Park, Reporter
Kirra Park is a sophomore and a reporter for The Wolfpacket. Park enjoys to write about current events and is really excited to be apart of Wolfpacket...