Goodbye CXCP: XC and Track & Field Coach Chris leaves for the East Coast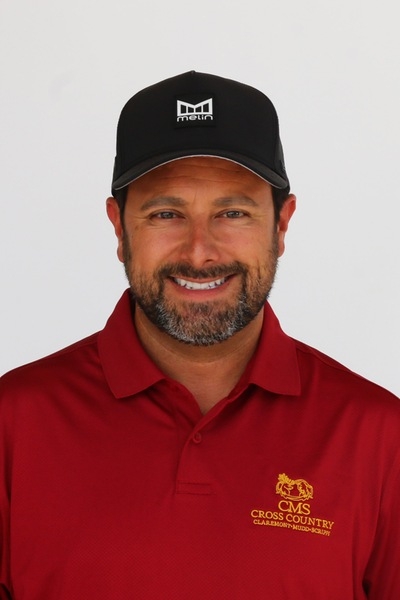 As the end of the school year draws closer, students begin planning their summer vacations and outings with friends. However, one group of athletes knows that each day forward means one day less with their coach before he leaves at the end of their season. Distance and cross country runners at CHS will say farewell to Coach Chris Ramirez at the end of this year's track and field season as he leaves to go coach at Warren Wilson College in Swannanoa, North Carolina.
Ramirez has coached at CHS as a co-head and head coach for cross country for three years and one year, respectively, and has served as an assistant coach for track and field for the past four years. During the 2022 cross country season as head coach, he coached the varsity girls team to 12th place in the Division II CIF State Championship. Having run his whole life, Ramirez has always been in the running community and coached at Cedarville University in Ohio before coming to Claremont, where he has coached simultaneously at Claremont High School and at Claremont Mudd-Scripps (the combined athletic program of Claremont McKenna, Harvey Mudd, and Scripps College). The list of schools he has coached at will increase in length as he travels to the East Coast for another coaching job.
"I actually wasn't looking for anything, but my husband found a posting on the NCAA, the collegiate athletics governing body, [and] he found a posting for this job — head track and cross country — at Warren Wilson College," Ramirez said. "It seemed like a really good fit, just based on what the program was and what they were looking for, and [in] a beautiful part of the country. It's a great running area, especially long distance running with trails everywhere."
Who would choose North Carolina's warm, humid summers with a high of 81 degrees over SoCal's blazing, dry summers that push a hundred? Who could imagine living in a place with forests and rivers? Who would voluntarily go to a place where it snows in the winter? Apparently, Ramirez would. He began the application process in January, which began a series of events that ended in the college offering the head cross country and track and field positions.
However, track and field will not start immediately the first year Ramirez is there. Despite Warren Wilson College already having a cross-country team, there is no track and field team yet. Ramirez has been tasked to get it started and running smoothly by the spring of 2025 as a part of the college's goal to become a full NCAA Division III member.
"I think the most important thing for me for when I start my job there is to continue on the good tradition of the cross country program there and build on that," Ramirez said.
Ramirez will be leaving behind an open coaching spot for CHS's high-achieving cross-country team and is currently in the process of finding the right coach to take over. The team has now had both head coaches in recent history — Coach Bill Reeves and Ramirez — leave over the past two years, meaning that next season will be the third head coach the students will have trained under, but Ramirez believes that the next coach will not let the team's legacy down. In his last few weeks officially coaching at CHS, Ramirez has advice for future runners.
"I'd say the number one thing is to keep running, stay healthy, and be happy," Ramirez said. "If you do all those things, you will get faster, and get closer to your goals, and achieve what you want to in the sport."
Current students at CHS also have a few words for their coach. Ramirez will be dearly missed by his student-athletes.
"Coach Chris understands the sport innately and he is a great motivator," junior Denise Chen said. "He values each athlete and helps us improve in our own unique ways."
"I'd like to thank Coach Chris so much for everything he does for our team," junior Charlotte Griffiths said. "He's been a huge part of making me the runner I am today. He was always there for us and we'll miss him a lot next season. I'd like to wish him happy trails, and say that he'll always be a member of the CHS Wolfpack."
CHS runners will miss Ramirez when he leaves but hope that his career will continue to do well outside of Claremont. Before he leaves, Ramirez has a few shoutouts.
"Shout out to my CXCPeeps," Ramirez said. "I will miss you all. You have made me a better coach and without the influence of our runners here, I probably wouldn't be set up well to do a good job coaching."
Hello there! Our goal is to provide relavent, engaging journalism for readers of all ages. Your donation will support the student journalists of the Wolfpacket at Claremont High School, and will allow us to purchase equipment, print our monthly issues, and enter in journalism competitions. We appreciate your consideration!
About the Contributor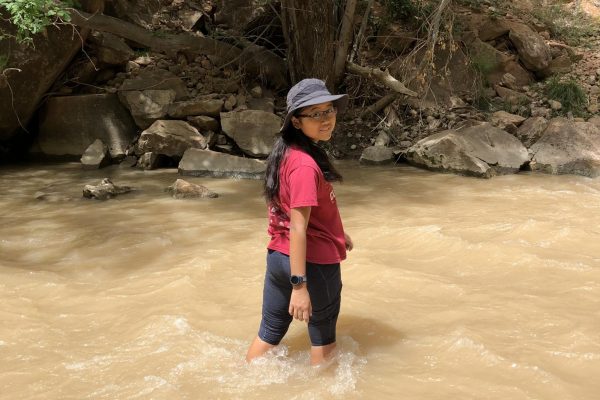 Mayo Ou, Co-Head News Editor
Mayo Ou is a junior at CHS and the Co-Head News Editor, Website Manager, and interim Business Manager for the Wolfpacket in her third year on the staff....