May is Asian-American & Pacific Islander Heritage Month ~ Reviewing AAPI-inspired food trends
Interwoven with culture, food has the power to connect people of every background, much like social media. Every community has contributed their unique taste to America, and Asian and Pacific Islander influence is recognized across Instagram and TikTok with recipes inspired by Asian cuisine. In celebration of Asian American and Pacific Islander Heritage Month, here are six Asian-inspired food trends, tried and reviewed.
Spiral cucumber salad 9/10
Whimsical and refreshing, spiral-cut cucumbers are soaked in a garlicky sweet-and-savory sauce. "It looks interesting and quirky," CHS freshman Grace Ayala said. "I'm not sure how [the cutting] works though."
Although the slicing seems intimidating, the instructions are actually quite easy to follow and foolproof. However, one downside to the recipe is that most households don't have ingredients like sesame oil and rice wine vinegar in their pantries. Also, the process of combining multiple small quantities borders on tedious. Nevertheless, this is worth a try, especially if you want to impress people with some spiral-shaped cucumbers.
TikTok ramen 5/10

TikTok Ramen ditches the seasoning packets for a pan-fried sauce of garlic, brown sugar, soy sauce, and red pepper flakes. Although it is a quick and easy alternative to chow mein, this hack does not elevate ramen in any way. The egg added into the pan seemed to evaporate while frying and the end result was a dry and bland clump of noodles. Unless you enjoy swallowing mouthful after mouthful of dry, tasteless food, this is definitely not worth a pack of ramen noodles. "I would rather make regular ramen," CHS senior Sam Wang said.
If you enjoy the texture of artificially flavored jelly in milk, you'll love this one. This "boba hack" on TikTok is simple enough: melt some gummy bears in hot water, leave them in the fridge to gelatinize, pour milk over them, and use a straw to break them up into boba chunks. It's easy but definitely not boba. If you want boba, go out and buy some or make the actual recipe; this overwhelmingly sweet concoction is not the solution to your boba cravings. Elaine Nguyen, a CHS freshman who has tried this hack before, is in agreement. "It's kind of gross," Nguyen said. "It's like gummy bears in milk — it's not really boba."
Omurice 10/10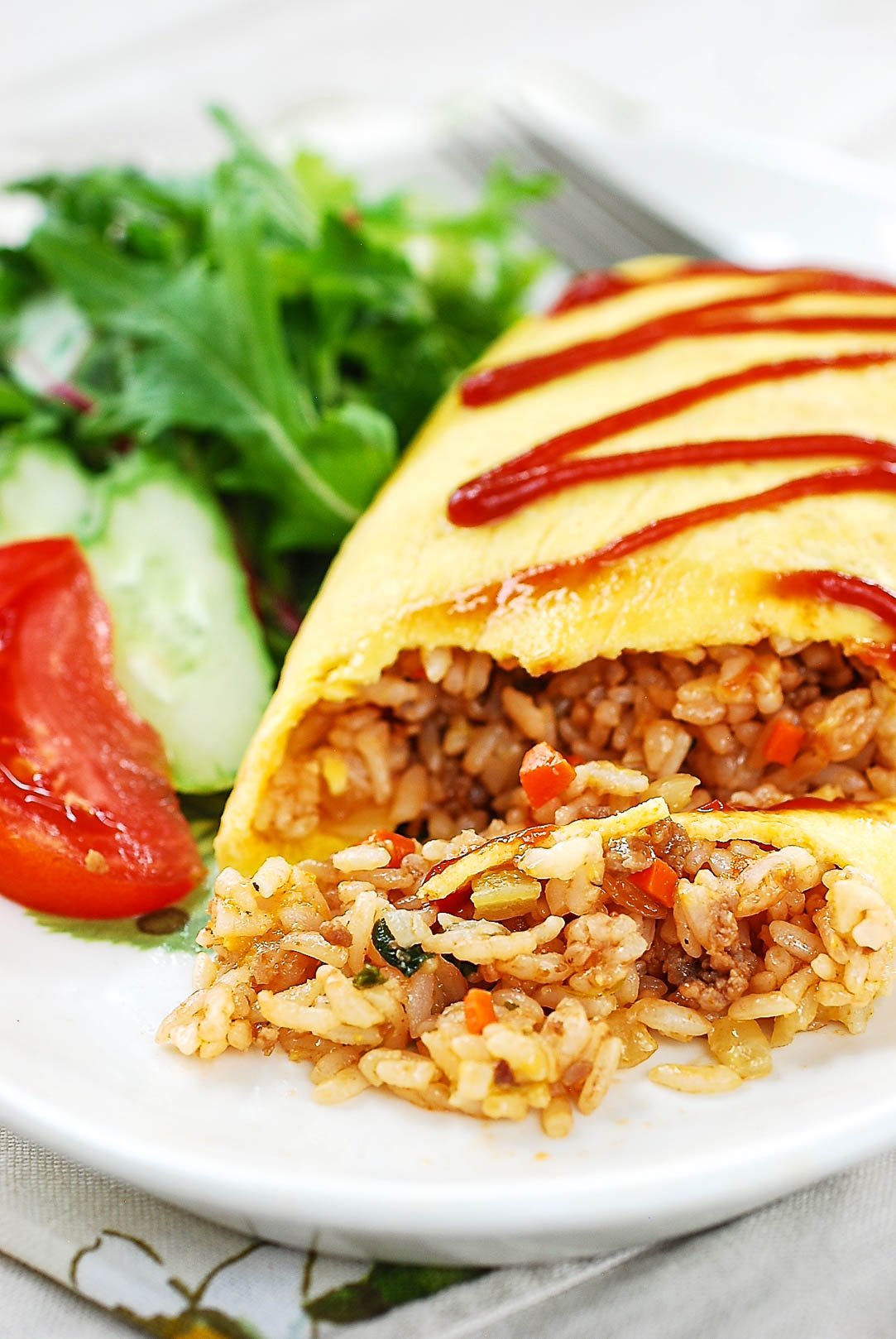 "I see it a lot on TikTok and TV," CHS junior Jake Trac said. "It looks really good with ketchup on it."
Omurice is an authentic Japanese dish that has gained popularity on social media. It is a pairing of egg omelet and fried rice, typically wrapped around or laid on a bed of rice. The latter technique requires skill and practice, so, as a first-timer, I went with the first method. Frying the rice was unexpectedly easy: simply pan-fry the onions and meat before adding cooked rice, your choice of chopped vegetables, soy sauce, and ketchup. Then, pour a whisked egg over the pan, spoon some rice and mozzarella cheese in the center, and wrap it up. Omurice is easy, delicious, and satisfying.
Fold-up sushi 9/10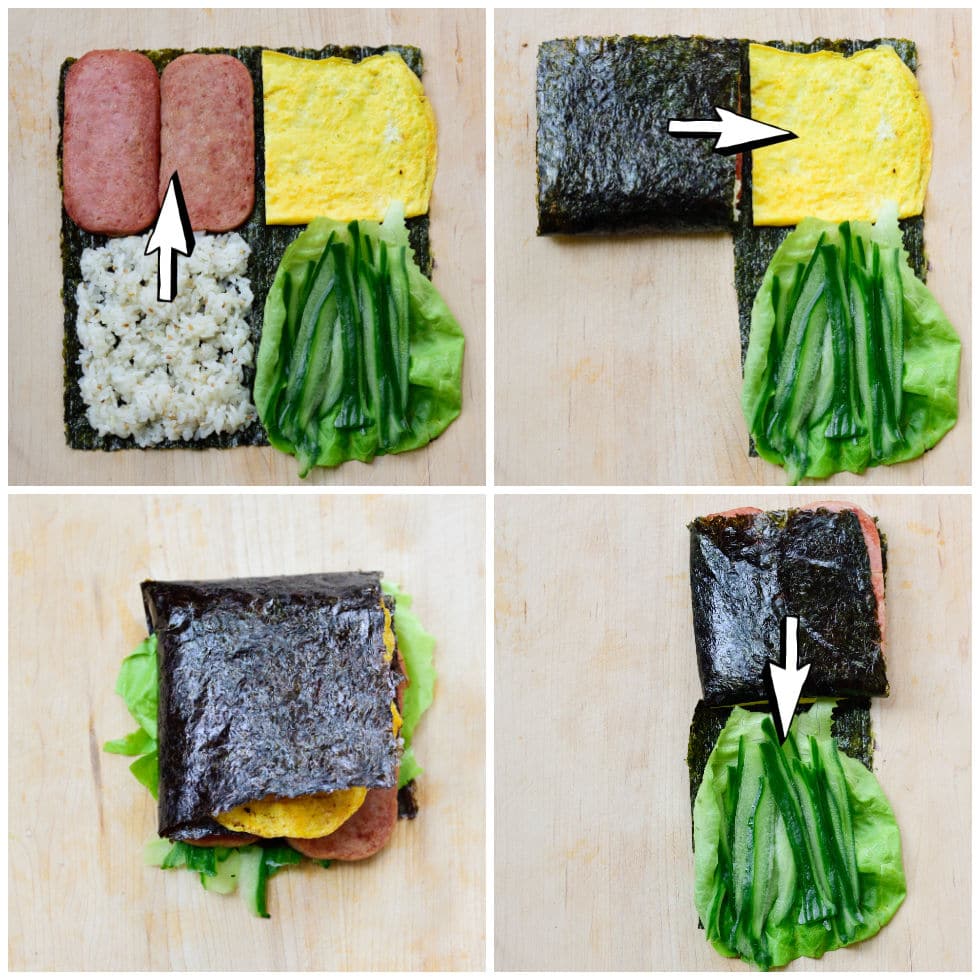 "It's a very efficient and very modern interpretation of something traditional," CHS freshman Fiona Wu said.
Fold-up kimbap is essentially the tortilla wrap trend swapped with nori and sushi ingredients. After cutting halfway down the middle of a large square of nori, you can spread your favorite ingredient combos on the four quadrants and fold them up for a delicious pouch of flavor. Just be aware of quantity and moisture: spread your ingredients evenly, pat down any moisture from uncooked vegetables, and cool down cooked ingredients before wrapping them in the nori. I overfilled mine on the first try and ate a disintegrating lump for lunch but otherwise, this is a convenient and versatile lunch idea.
Emily Mariko's salmon bowl 10/10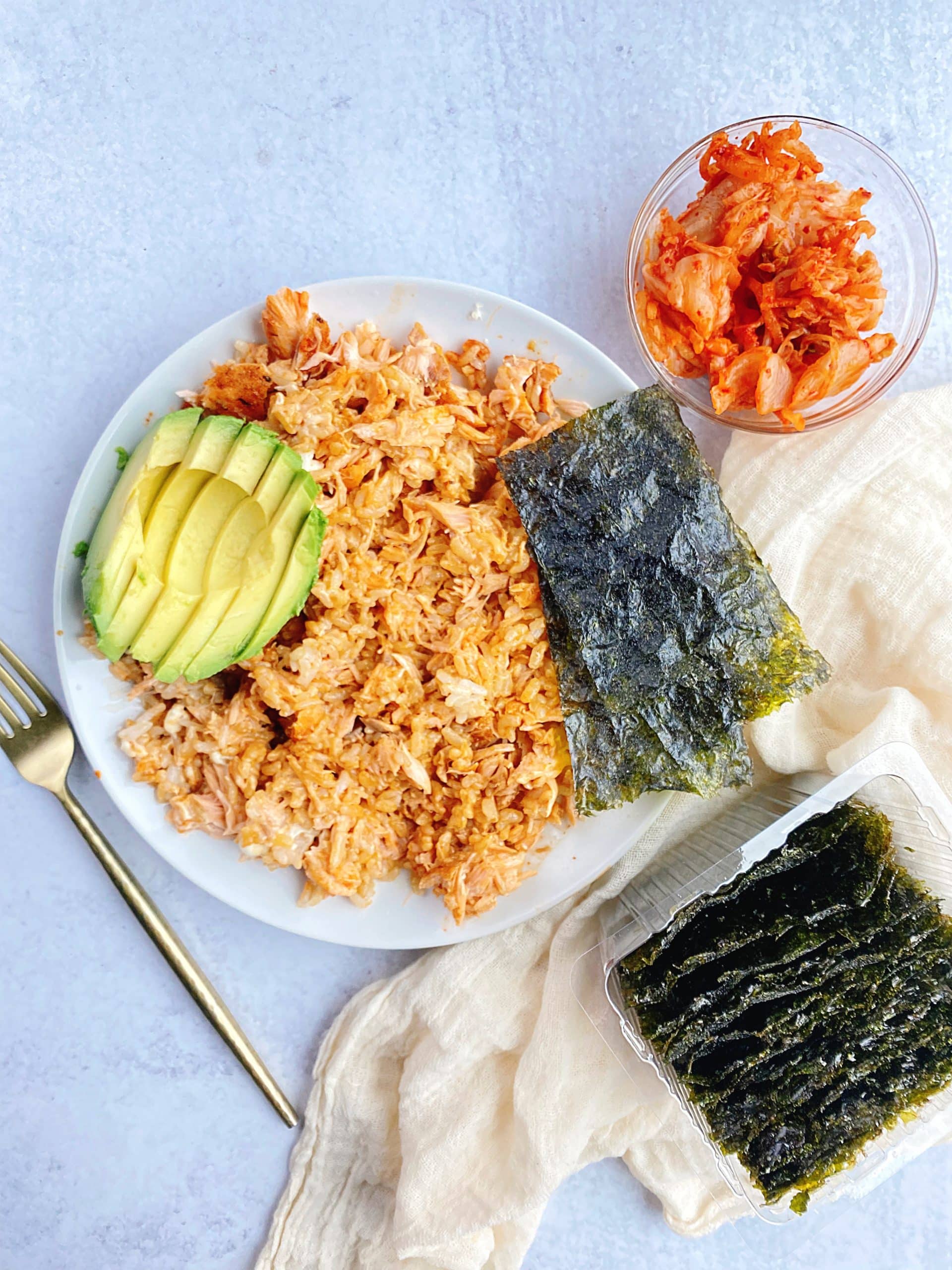 In 2021, social media influencer Emily Mariko rose to prominence with her salmon bowl recipe on TikTok. And the hype is beyond justified — my life was changed upon tasting my recreation. While salmon and rice are delicious, the magic lies in the sauces.
"The slight sweetness of the kewpie mayo with the savory spice of salmon and sriracha are a perfect mix of flavors that blows you out of the water," CHS freshman Roman Ceja said.
Garnished with green onions and nori for crunch as well as avocado for extra creaminess, Mariko's delicious and effortless salmon bowl is sure to change your life.
Despite my disappointment in the ramen trend and boba hack, the salmon bowl, omurice, cucumber salad, and fold up sushi were true to the hype. Nonetheless, all six recipes are fun, quick, and worth a try; you might even find a new favorite food. It is amazing how food can bring people together and how cultures can inspire, transform, and connect individuals — on social media, in the kitchen, at the dinner table, and beyond.
Hello there! Our goal is to provide relavent, engaging journalism for readers of all ages. Your donation will support the student journalists of the Wolfpacket at Claremont High School, and will allow us to purchase equipment, print our monthly issues, and enter in journalism competitions. We appreciate your consideration!
About the Contributor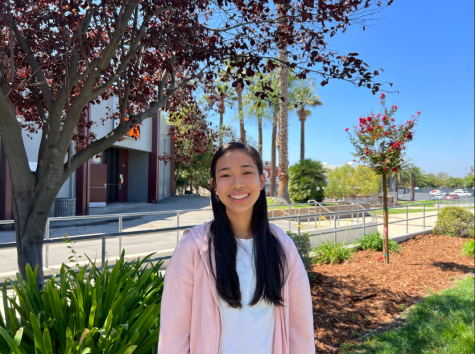 Enya Wang, Reporter
Enya Wang is a freshman and a reporter for the Wolfpacket. She has always had a passion for words and literature, which developed with her childhood AR...