A heartfelt letter to the disgraced class of 2025: sit down, but stand up.
As points were totaled, there was an evident tie. An intense matchup with one more game would determine a winner – not just for the outcome of a measly night rally, but for the outcome of something much greater – for dignity, for pride, and for bragging rights for the many years to come. As the Sophomores aligned their top contestants, they displayed something never seen before. Through a mix of creativity, the Class of 2025 delivered an impeccable performance, deserving of being remembered for years to come. Even as the Seniors assembled their competitors for the ultimate dance battle show up, cheers erupted from the crowd. It was something that many had seen before, and the crowd was feverishly unimpressed. In a brutal defeat, Keaton Bunker slouched in shame as he announced a historic statement – the Sophomores had won the 2023 Night Rally. Never before had a Sophomore class accomplished such a monumental milestone.
Unfortunately, this is the part where I tell you that this is a lie (both in the sense that the Sophomore class did not even have a dance for the Night Rally, and one where I go into detail on how in the two years of competing in various rallies, Sophomores have not been able to accumulate a single point in the games offered — with the exception of one teacher who represented the class and managed to "loosen" his blindfold during a rally game last year). But I will not bore into details, because everyone already knows this. And that is the problem.
The Claremont High School Class of 2025 is like no other. In some way, the attention surrounding Sophomores is justified. The COVID-19 pandemic punctured the "middle school experience" that former classes had been entitled to. In some part, missing out on the middle school experience is a reason for the prolonged immaturity that Sophomores face, and why they are so desperate to not show school spirit. Middle school is a disturbing time for children. They are teenagers, but do not have control over all of their actions. They want to be independent, but lack the skills to do so. They want to be seen as adults, but they still act like children. And because of that, they do not tend to respond well to authority. Being immature gives kids something to relate to. Missing out on this experience prolonged this issue and Sophomores are now a step back from where they should be because of it. This has led to the Class of 2025 trying to be "cool", and missing out on experiences like rallies that sum up "the high school experience."
Yet what many refuse to acknowledge is that not participating in school rallies is an issue. Not only do school rallies allow students to bond with each other, but they are a way of showing spirit and pride for the class you represent. (Expressing this also ensures that you will not be the direct target of the "sit down, sophomores!" chant which has been around for far too long…). Sophomore's embarrassing performance at rallies summarizes exactly what is wrong with the Class of 2025 – they care too much. Last year during rallies it was the throwaway excuse that "wearing yellow is gross". This year it has transcended to "going to rallies just is not fun." But if the Class of 2025 puts down their vape pens for just a second and stop acting immature, they would realize that showing school spirit isn't as awful as they make it out to be. And unless the future changes from its current state, sophomores will be the only ones to ever break the longtime standing tradition of rally dominance, and will even be told to "sit down" by the class of 2028.
The only solution that ensures the Class of 2025 is able to reach the standards that they should be at is by stepping out of their comfort zones and participating; and not just in rallies, but in school dances, in ASB, and in clubs as well. This change needs to start with ASB and those who represent sophomores. There should be more organization and persistence to ensure that sophomores have a planned dance in a rally, and that the Class of 2025 is incentivized to participate more often. For far too long, Sophomores have had a blanketed stereotype that they are simply a "bad class". However, we have the resources, but we simply need to utilize them. Being told to sit down is something that we can change; through using our legs, we must stand up and fight back. Maybe then, and only then, can we start to defend the integrity of our class with real Sophomore pride.
That change starts now. Get loud, Sophomores!
About the Contributor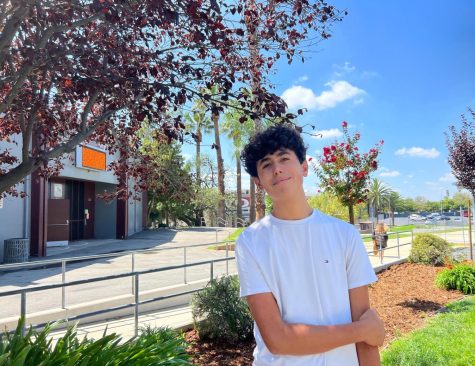 Lucas Grannis, Assistant Opinions Editor
Lucas Grannis is a sophomore at Claremont High School, who is currently serving his second year for the Wolfpacket as an editor for the Opinions section....