A deep dive into CHS's newest sports team
With all of the sports around campus, such as soccer, track and field, swim, cheer, basketball, and so much more, it is easy to miss a very small part of Claremont High School's student population participating in one unique sport — diving. Yes, diving, where athletes perform complicated jumps off of scarily springy boards almost ten feet in the air to plunge into the deep water beneath, only to resurface and swim out of the way.
Technically combined with the swim team to be swim & dive, similar to track & field, the diving team has been established on campus for a grand total of zero years. Paperwork is still being worked on to make the diving team an official team of Claremont High School. Junior Martina Petrocelly and sophomore Mairead Lucke are the two student-athletes at CHS who have been diving after school at various pools near Claremont while communicating with both the swim coaches and the athletic director, Mike Collins, to make the dive team a reality.
With not many people knowing about their existence, the two-person diving team has faced several troubles in getting its feet off of the ground and up the ladder. For Petrocelly and Lucke to be able to compete in dive meets, they need at least one swim coach to take up responsibility for the team and come to the meets to be official, something that they are advocating for.
"Right now, I just really want to compete for this school," Lucke said. "I think that it would be a lot of fun, [but] we have to get funding from the swim team. Right now we're only two people and so we need to expand the program. We're willing to welcome anyone who's interested, no experience necessary."
In order for a pool to have a 3-meter springboard diving board, it should be at least 12 feet deep. With CHS's pool not even having a board at all, not to mention being deep enough, Petrocelly and Lucke have been practicing with the Claremont Pomona Dive Club at the Pomona-Pitzer Haldeman Pool and at Mt. San Antonio College two to three times per week. The two were both a part of the CHS water polo team last season, and Petrocelly a part of the swim team last year, which has led to their combined interests in diving.
"My friend suggested I try diving because I was already doing so many water-related sports, and I decided to try it out," Petrocelly said. "I started [to] dive in October of last year, and so the girls at the diving club would tell me how they were on the dive team at their schools, and how they would go on a bunch of meets, and I thought, 'Why not make a dive team for Claremont since we don't have one?'"
Other schools in the area, such as Los Altos and Fullerton, already have dive teams that compete. The art of springboard diving may seem like a terrifying sport, as competitors jump and flip through the air as they fall and plunge through the water. For example, the dives that Lucke has been practicing recently are back dives, front flips, inverse dives, tuck dives, front dives, and front and back lineups. With phrases like "pike," "turn," "inverse," and "lineup," diving may seem obscure, confusing, and even hard to do, but Petrocelly advocates for how fun and welcoming of a sport it is.
"I think it would be really fun, especially if you haven't done it before," Petrocelly said. "It's basically gymnastics — jumping and doing flips on a diving board. When I first started, I didn't really think I would like it, but after one practice, I could not stop practicing."
Lucke shares this sentiment, encouraging those interested to give it a chance.
"I've always been involved in gymnastics and stuff, so [diving] just seemed really interesting, especially combined with my love for swimming," Lucke said. "It's a really great sport and a combination of artistry and athleticism. It's pretty cool and people should try it! You don't need experience, just join us."
For those interested in joining Petrocelly and Lucke, please contact (909) 736-4940 or [email protected] for further information. The Wolfpacket wishes them good luck in making the dive team official and hopes to see them compete soon.
Hello there! Our goal is to provide relavent, engaging journalism for readers of all ages. Your donation will support the student journalists of the Wolfpacket at Claremont High School, and will allow us to purchase equipment, print our monthly issues, and enter in journalism competitions. We appreciate your consideration!
About the Contributor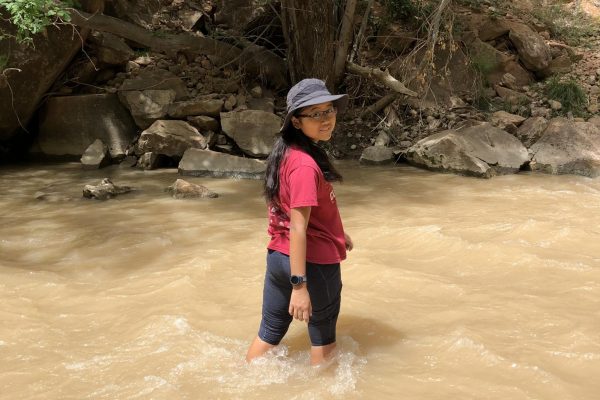 Mayo Ou, Co-Head News Editor
Mayo Ou is a junior at CHS and the Co-Head News Editor, Website Manager, and interim Business Manager for the Wolfpacket in her third year on the staff....