Alumni interviews – part 3
Applying for and starting college is a stressful time. To help ease the stress, the Wolfpacket reached out to several CHS alumni. In this recurring column, CHS alumni Mercer Weis, a Freshman at Stanford; Ruby Raheja, a Sophomore at UC Davis; Rowan Orlijin Rhyne, a Sophomore at Swarthmore; and Tammi Ho, a Junior at San Diego State; discuss their experiences in college.
This Issue's question: What should incoming college Freshmen expect in the first semester?
Mercer: Expect it to not go as planned. This isn't meant to scare you, rather inspire you to go into college with an open mind. Just know that college is a completely new environment in the best way possible. Be sure to embrace it and accept that obstacles are only meant to bolster your growth as a student and citizen.
Ruby: From my anecdotal experience, incoming freshmen should expect to have an abundance of new connections and lots of social interactions which is really fun! I think professors are usually pretty understanding, at least a lot more than I thought they would be.
Rowan: In the first semester, you should expect to make lots of new friends and to adjust to the academic and cultural differences of college. It should be a challenge, but it should be one that is exciting, rewarding, and do-able!
Tammi: Expect to feel awkward and shy because it's easier to understand that every first year is in the exact same boat as you: you're all confused and new. You're supposed to be that way and it's okay. Your life has barely begun so be kind to yourself and others.
Hello there! Our goal is to provide relavent, engaging journalism for readers of all ages. Your donation will support the student journalists of the Wolfpacket at Claremont High School, and will allow us to purchase equipment, print our monthly issues, and enter in journalism competitions. We appreciate your consideration!
About the Writer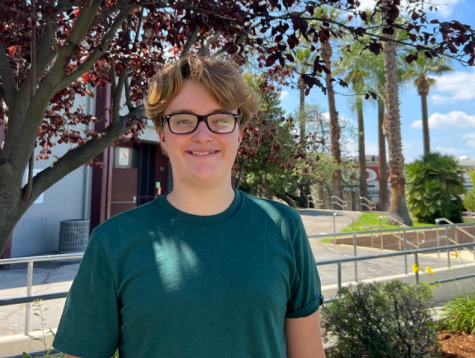 Callum Stewart-Glavin, Reporter
Callum is a sophomore, first year reporter on the Wolfpacket team. In his free time, he likes to swim, read, write, and watch movies. He is on the San...