New changes to the CHS curriculum to be implemented 2022-24
With the semester soon to conclude, returning students have chosen their courses for next year. With a new year comes new courses to be added and new syllabi for teachers to write. However, this time around, a new curriculum will offer students the chance to pursue courses that differ from that of a conventional schedule. Plans are being hatched to introduce career-centric courses as well as the IB Middle Years program (MYP) for incoming freshmen and sophomores.
As an effort to increase the number of courses that aim to prepare students for career pathways, two new classes are to be introduced in the 22-23 school year. Both are electives that encourage students to pursue their interests in careers — Sports Medicine along with Mental and Behavioral Health.
The two course pathways are offered by Baldy View Regional Occupational Program (BVROP). However, there are notable differences between sports medicine and mental health. BVROP will be providing a teacher for the new mental and behavioral courses while CHS' sports medicine teacher, Johnathan Snapp, will be taking on Sports Medicine 2.
"I love [the idea about teaching Sports Medicine 2]," Snapp said. "When I was in high school, we didn't have these courses. It would have been nice to have at least some general information. But I think it's great that we're offering these courses and giving students hands-on experience."
Adding to Sports Medicine 1, Sports Medicine 2 will be delving into kinesiology, concussions, nutrition, biomechanics, and more. The new course will be going further in-depth into concepts that have been learned in the previous year, such as taping techniques. Although not all concepts to be covered have been determined for the course, students such as junior Omar Anany are already looking forward to taking it.
"I'm definitely taking it," Anany said. "I don't know if it's more information, or more in-depth information on what we already know, but either way it's cool. It's just more [information] about your body, and more things to combine. […] [Sports Medicine] is a great class."
Sports Medicine fits into the Health Science and Medical Technology career sector, opening pathways to those who wish to go into healthcare. Some of the careers that one could go into are physical therapy, physician, and nursing.
Like Sports Medicine, mental health courses will also encourage students to pursue their interests in mental health. CHS is introducing a new career technical education (CTE) pathway about mental and behavioral health. CHS has received a grant for three years, including the 2021-2022 school year, to make this happen. The pathway will be offered in three stages, with the introductory course being offered this summer to interested students. The next course in the sequence, the "concentrator" (or focuser) class, is labeled Mental and Behavioral Health study. The introductory class is not a prerequisite for the concentrator, which will cover medical language, how diseases work, and more. Certification for AEDs and CPR will also be possible to achieve in the midst of these courses. The concentrator will be offered next year, in the 2022-23 school year.
Finally, for those who wish to take all of the courses in the mental and behavioral health pathway, a final "capstone" class will be added to the curriculum in the 2023-24 school year. This capstone class will prepare students for specific careers in mental health, such as therapy, nursing, counseling, and education. Capstone classes are important because they not only go deeper into topics already introduced in previous years, but they also help students complete requirements for various licenses and post secondary education in mental health.
Lisa Banks-Toma is the mental health coordinator at CUSD and has been working on introducing these new courses to CHS.
I think the most exciting part is, students who are interested in the field are going to have access to therapists," Banks-Toma said. "I would have loved to talk to a therapist because I knew in high school, I really wanted to do this work. I would have loved to have talked to somebody about what that was like."
CHS strives to have every student be able to access knowledge that better informs them of the choices they are making for their future. However, the resources students have are sometimes lacking in quality, consistency, or truth. Another major implementation to help solve this issue is the IB Middle Years Program, planned to begin in the 2022-2023 school year.
MYP, an extension of the existing IB program, is designed to assist students ranging from seventh to tenth grade develop an understanding of global citizenship and international mindedness. The program is not an extra class, but it is integrated in the way every class is taught. Teachers write curriculums to meet standards given by the state but with the MYP, teachers centralize their class around the aforementioned values: global citizenship and international mindedness. The point of implementing this program is to prepare students for the real world and expand their understanding and education. El Roble classes will all have MYP curriculums, while all future freshmen and sophomores have the choice to opt in to the program, meaning that their classes will be MYP-based.
Before the COVID-19 pandemic, there was a survey given to students. In that survey, students responded they felt their education in Claremont was not preparing them for experience in the real world. Andrea Gosnell, the MYP coordinator at CHS, expanded on what action followed the student responses.
"That engaged the adults, the administration, and teachers in the conversation." Gosnell said. "How can we move towards bringing more relevancy, understanding, and connection to the world around students into their school day? And this is why the MYP was brought into CUSD."
The MYP is not just for students planning to take IB courses later on in their education. Rather, it is for all students, whether they are taking AP, IB, or college prep. Teachers coming together and writing this new curriculum will provide consistency throughout a student's day. This method will result in a more unified style of education and preparation for students with the real life experience that classes are currently lacking. A common misconception is the purpose of the program itself, that MYP is simply a junior IB program. However, MYP is not intended to merely expand the IB diploma program, but to prepare students for the world itself.
"The MYP advocates that a well-rounded education is not all academics," Gosnell said. "A well-rounded education includes social and emotional development, higher level questioning, self reflection, service as action, and getting students engaged in collaboration. That's being well rounded."
For freshmen and eighth graders reading this article, it is not too late to enroll into the MYP. It is still available for enrollment and it is aiming to benefit students and their self understanding of their connection to the real world. The upcoming school year has several new curricular opportunities for students, ranging from Sports Medicine, to Mental and Behavioral Health, to MYP. Students will need to adjust to these new additions, but these various programs are sure to help students excel now and in the future.
Hello there! Our goal is to provide relavent, engaging journalism for readers of all ages. Your donation will support the student journalists of the Wolfpacket at Claremont High School, and will allow us to purchase equipment, print our monthly issues, and enter in journalism competitions. We appreciate your consideration!
About the Contributors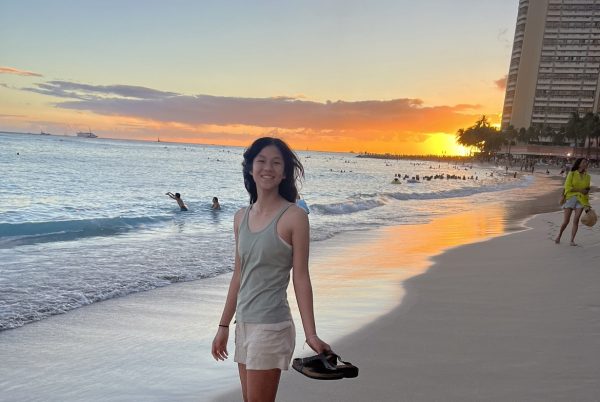 Isabelle Shie, Head A&E Editor
Isabelle Shie is a Junior at CHS and the head A&E editor at The Wolfpacket. Her favorite ice cream flavor is Mint Chip or Wild And Reckless Sherbet. She...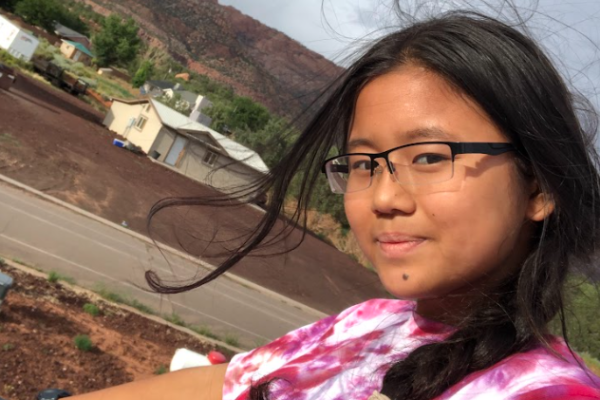 Mayo Ou, Co-Head News Editor
Mayo Ou is a junior at CHS and the Co-Head News Editor, Website Manager, and interim Business Manager for the Wolfpacket in her third year on the staff....