SATIRE: Two teachers fight for Athlete of the Month
On this issue of the Wolfpacket, we're doing something slightly different; normally, students are spotlighted on behalf of their competition, talent, and varsity athletic abilities. However, as a renowned Head Sports Editor, (almost) SNL sketch writer, and classic narcissist, I've decided to take matters in my own hands and do something a little more unique. This issue, the Wolfpacket's Athlete of the Month is none other than our very own adviser, Mr. Glavin.
Mr. Glavin has been the Wolfpacket's adviser for nine and a half years, and is a skillful IB English teacher. In fact, Glavin has a 4.8 out of 5 on ratemyteachers.org (this website has since been taken down, so I wouldn't fact check this). He's one of the highly complimented teachers at CHS, and no one can ever forget that smile (under his mask) as he gives you more time than you deserve on an assignment that's already two days late. But that's not all that Mr. Glavin can do.
What makes Mr. Glavin Athlete of the Month, you ask? Well, Glavin often goes on summer hikes and road trips to amazing places like Yosemite, Glacier National Parks, and also often speed walks from his two classrooms many times a day (only school days, from 8:30-3:30). That alone is better than winning an NFL Super Bowl, or even winning CIF Championships…something that our school can't seem to do.
"I used to run real marathons, and now I run parent-thons practicing football and basketball with my son." Glavin said. However, that is much too humbly said from Glavin, who even still has the shoes from which he climbed the top of Mount Everest with.
I was finishing my interview with Mr. Glavin; he was just talking about his latest race where he parked his custom Tesla two minutes before the final bell and still made it to class on time. Suddenly, I got an angry email from another teacher, raging from the news that Glavin was to be the Athlete of the Month.
"A few months ago, I emailed my exquisite resume to your staff members and even yourself, but I decided to stay professional and remove myself from the applicant pool when I realized it was just students. However, when I heard you chose Mr. Glavin out of people, I was outraged at the decision. But looking back, this makes sense. You got a C in my class in your first semester. You have no judgment." I decided to keep the sender anonymous, as I found out that teachers can change your grades, even if the class was from sophomore year and in retrospect, maybe you should have tried more.
Sure, maybe I had gotten a C first semester and a C- at that… but my decision was objective. Mr. Glavin was really the best candidate. While the anonymous sender can't be as superior as Mr. Glavin, she does have a point. After finally reviewing her resume, I saw that the sender does wall-sits while lecturing about "Tale of Two Cities," does outrageous Crossfit workouts, and eats chicken fish with her fellow teacher friends. Maybe I am biased, but the only way for these teachers to settle this once and for all is a race.
Not just a normal race, though. A race that evens the playing field with Mr. Glavin and his spectacular speed walking skills, and the anonymous sender with her chicken fish abilities. I will be refereeing this race as the two teachers run around the CHS track (the only accessible track we had available without paying money I don't have). The race was originally scheduled for the next issue, but I decided this debate cannot go on any longer. It is time.
The two teachers ran faster than my nearsightedness could see. Mr. Glavin's bright yellow shoes became a blurry line next to the anonymous teacher's space gray sneakers. Watching this as much as I could without my glasses, I stared in awe. Who would win? Who would be the next Athlete of the Month? Would it be Mr. Glavin? Or the anonymous sender? But then a new pair of shoes crossed the finish line, a new color of hot pink…
Doc Oc.
Introducing the Wolfpacket's April 2022 Athlete of the Month, Dr. O'Connor.
Hello there! Our goal is to provide relavent, engaging journalism for readers of all ages. Your donation will support the student journalists of the Wolfpacket at Claremont High School, and will allow us to purchase equipment, print our monthly issues, and enter in journalism competitions. We appreciate your consideration!
About the Contributors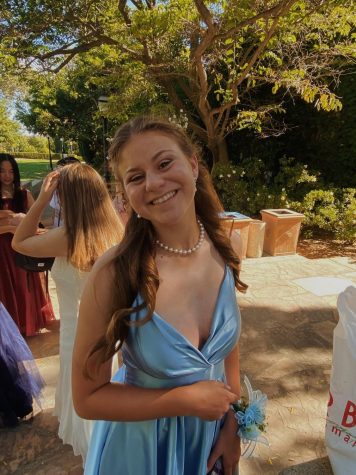 Casey Shoultz, Head Sports Editor
If you have explored Instagram in the vast few months, there is only one person that has continuously posted updates from their favorite musical artists...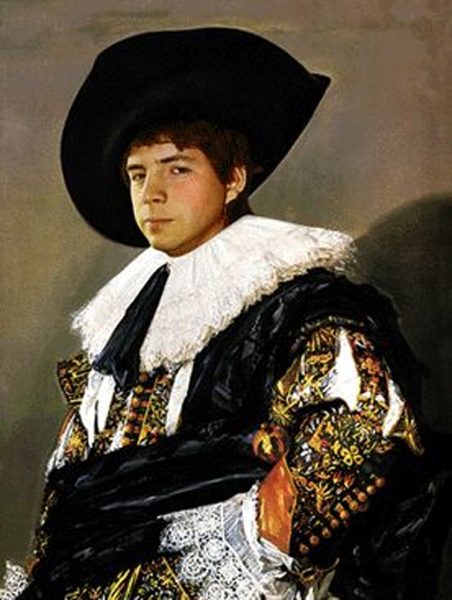 Kevin Glavin, Adviser
Kevin Glavin has been the Wolfpacket adviser for 11 1/2 years. "I enjoy serving as the Wolfpacket teacher, encouraging the dedicated students to achieve...