SATIRE: Doctor O' Connor steps down from being principal to pursue acting career
March 13th:
Dr. Brett O' Connor announced that he would no longer be the principal of Claremont High School after making the decision to pursue his lifelong dreams of becoming an actor. Shockingly, two hours after his reported retirement, Dr. O'Connor un-privated his Twitter account. And ten minutes later, he sent out multiple threads of tweets announcing how excited he was to be embarking on his acting journey.
"I AM AUDITIONING FOR THE NEW SPIDER-MAN MOVIE AS DOC OCK, ALFRED MOLINA WATCH OUT," said Dr. O'Connor. "I WILL BE THE BEST ACTOR MARVEL HAS EVER HIRED."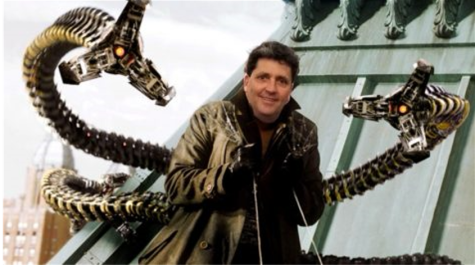 Of course, with these tweets, he sent out multiple hashtags including #TheNewDocOck, #betterthanAlfredMolina, #Spiderman, #NewActor, #Accomplished, etc. All CHS students were taken aback; however, they just presumed it was a joke to get students laughing about his retirement. A popular theory was that it was an obvious sign he went insane from the Student Center demolition, scheduled for April first due to a mysterious rat infestation.
In addition to his Twitter account open to the public, he decided to start an Instagram account. There he posted almost hourly about his excitement in his new career path. His first ever post was titled "So blessed to be at Marvel Studios today." In reality, he was posing outside the new Avengers Campus located in Disney's California Adventureland. Within one hour, his post had gotten over ten thousand likes and two thousand comments, most of which were all saying that he was indeed delusional. March 14th:
He posted again — only this time, it was the most unexpected post ever. It was a photo of Chris Pratt DMing him on Instagram. Clearly, no one believed him because his caption read, "not photoshop, all real." CHS students had started making a trend around school saying that Dr. O'Connor's tweets and posts on social media were very similar to how Kanye West acted when it was announced that Kim Kardashian was dating Pete Davidson. It was later found out that he was not lying about that DM.
March 22nd:
The day a very unexpected announcement came out from Marvel. Alfred Molina was stepping down from acting and had claimed that he was no longer interested in playing the role of Doc Ock. That same day, it was announced that a new actor would take over the iconic Doc Ock role. Many presumed it would be another British actor, adding on to the common theme seen in the Spiderman cast. However, it was announced that a rookie actor, a previous high school principal, was stepping in and taking his place as Doc Ock in any new projects. It turns out that the rookie actor is none other than Dr. Brett O'Connor.
March 24th:
Marvel announced that a final movie was coming out in the Spiderman series called Spiderman: Home Sweet Home. As expected, Dr. O'Connor went on a late-night Twitter ramble about how excited he was to play this new role — and CHS students decided to create memes all over social media. One of the top trending ones was a picture of Dr. O'Connor's face photoshopped onto the actual Doc Ock costume. Within hours, it hit the number one trending tweet in the US.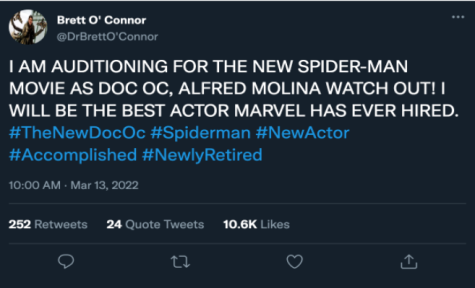 Obviously, the entire Wolfpacket staff sends lots of love to Tom Holland and Zendaya in hopes that they will not quit their roles in Spiderman because of this change in cast members. However, as expected many students already plan to email Rotten Tomatoes begging them to rate a 0% when the movie comes out.
About the Contributors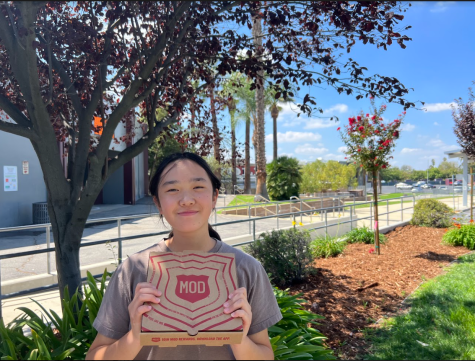 Anna Jiang, Assistant Features Editor
Anna Jiang is a sophomore at Claremont High School currently serving in her second year on the Wolfpacket as the Assistant Features Editor. Jiang enjoys...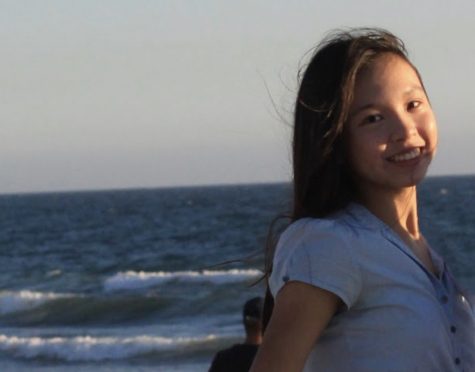 Kathryn Enriquez, Head Features Editor
Entering her senior year, Kathryn Enriquez looks forward to the future and many adventures to come. Now in her third year of the Wolfpacket, she is the...