Honeybird
A southern fried chicken and biscuit meal is nice at any time of day and on any day. Unfortunately, Claremont has not had the privilege of this fried chicken delicacy—until now. Honeybird is a new fried chicken restaurant in Claremont located in the main plaza of The Village, where the Loving Hut used to be, next to I Like Pie.
The restaurant is already gaining a reputation among customers for having such exceptional quality meals. However, the restaurant does not just serve chicken, but also seafood sandwiches, amazing salads, and wondrous pies. Still, the most beloved item on the menu is their famous chicken, which is brined for 28 hours in multiple herbs and spices.
"Our main dish is our famous chicken and our Honeybird Sandwich," said Michelle Lee, Honeybird's business coordinator. "We are very thankful to have this opportunity to have Honeybird here in Claremont! Through our food and serving people, we want to be a part of the Claremont community and we feel so welcomed already by everyone!"
When dining at Honeybird, one is advised to try their beloved, perfectly seasoned waffle fries. The Honey Bird salad is always a must as well. The menu ranges from any part of the chicken one pleases, or one can ask for the whole bird. When choosing sides, there are multiple choices from chipotle macaroni and the Best Salad, to seasoned mash potatoes and coleslaw. Those who enjoy pies should be sure to stop by as well as they certainly do not slack on them, with options ranging from pecan and peach to chocolate hazelnut and salted honey.
Great things can be expected as well from Honeybird seeing that they already have 2 restaurants in California, one being in the USC campus village, and the other being in La Canada. So when in doubt of where to go for a day out in the village, or if one is craving a nice piece of fried chicken, definitely go to Honeybird to check the place and perhaps have the best piece of chicken ever had.
About the Contributor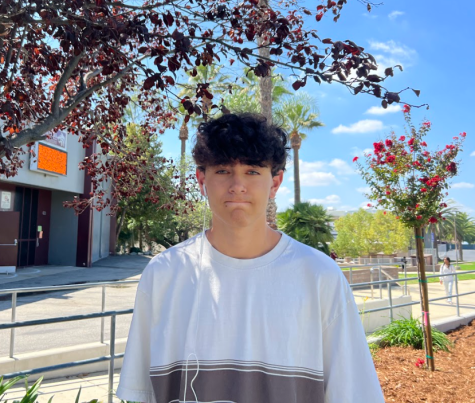 Carson Paul, Head Satire Editor
Carson is the coolest member of the 2022-2023 Wolfpacket staff and this years first ever Satire Head Editor. In his free time you might see him biking...