Freshman Denise Chen experiences immediate stardom on the Claremont running scene
Denise Chen is a locally well-known runner who has been making her mark these past couple of years in club, middle school, and now high school running. Chen is currently a freshman at CHS who has been taking the cross-country and track world by storm, rivaling all-time records and receiving extravagant awards such as being named the girls' cross-country MVP of the Palomares League this past season; a qualifier for the prestigious Arcadia Invitational which occured on May 6-7; the female winner of the 5000-meter Claremont Rotary Turkey Trot in 2017, 2018, and 2019; the girls record holder at the 7th and 8th grade cross-country league championship course at El Roble; a 2018 USATF Junior Olympic Nationals All-American in both cross-country and the 3000-meter run; and many more. Although Chen is now a rising star in high school distance running, the revelation of her talent was without a doubt a surprise for her friends, family, and even herself.
At the beginning of her journey, Chen never knew the number of records she would ultimately break. In fact, when she was eight years old, she finished at a humble 28th place in a race she ran. She absolutely loved going outdoors and feeling the cold breeze while she ran. In addition to her passion for the sport, making friends also truly enhanced her experience. Consistent training made her more fit and active, cultivating her talent which became apparent in a variety of competitions.
"Racing is really exciting and running really makes me strong and happy," Chen said. "I enjoy every run, and then every race I think is an accomplishment. And I think one of the greatest things about running at Claremont is that the people are really great. The coaches are really supportive, and every day I get to hang out with my friends and talk to them during our runs."
With her well-thought-out goals beside her, Chen has a secure vision of how her upcoming years will look. An overview of her goals include practicing vigorously to improve her times, competing with her team at Nike Cross Nationals in Oregon, and meeting new people along her journey.
Chen's family has been very supportive of these goals.
"My parents do remind me that I am running because of myself, because I enjoy doing it, and not because they want me to," Chen said. "My dad is a little sad because as of this year, he thinks that I have become faster than him, and my mom came to that conclusion about herself a few years ago. They're both great runners though!"
Chen considers this chapter of her life a part of who she is as an individual. Not only does running keep her physically healthy, it also improves her mental health. Meeting many friends along the way, she will continuously work on having a stronger bond with them. As Chen grows older, her passion for running will never depart.
About the Contributor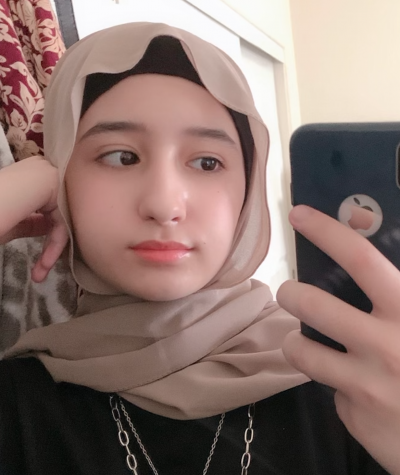 Boushra Bettir, Assistant Sports Editor
Boushra Bettir is a senior who has been in Wolfpacket since her junior year. She loves the culture in Korea, and is almost 2 years into learning the language....