Homecoming Princess – Analise Kusleika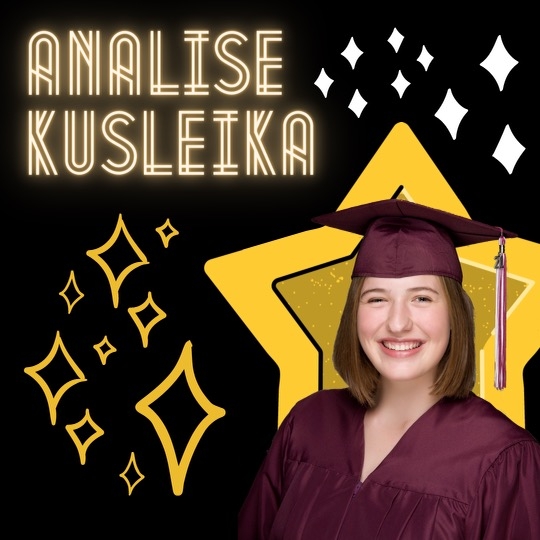 Analise Kusleika has dedicated her high school experience to making memories through a wide variety of experiences. As this year's ASB President, she admirably leads her peers by utilizing her school spirit, ambition, and infectious optimism. From entertaining crowds of classmates at Comedy Sportz matches, to spending weekends volunteering with Interact, she is certainly busy, but cherishes each interest.
"Any activity that I can get my hands on and be involved in, I get excited about," Kusleika said.
Much of Kusleika's time is spent on the volleyball court. Since making the team in middle school, volleyball has remained a steady passion of hers. During all four years of her highschool career, she has represented both her club and highschool volleyball teams, and now leads her teammates as Varsity captain.
Kusleika is grateful for her experience on the Homecoming court, and is elated to be surrounded by a special group of fellow nominees.
" I felt really honored [to be nominated for court]. I think the student body votes for people who they believe in, so to have them vote for me it felt like they stand for what I believe in," Kusleika said.
Ideally, post-graduation Kusleika would like to play division two or three volleyball for a college in Southern California. She plans to major in psychology and eventually pursue a master's degree in teaching.
When reflecting on these past few years, Kusleika acknowledges the endless support she receives from her family. She will forever appreciate the late nights her mom has spent with her, and the comedic relief her younger sister offers. She also is grateful for Mrs. Lee, Mr. Thomas, and the rest of the staff at CHS that created a wonderful learning environment.
"My mom always says it takes a village to raise someone," Kusleika said. "So yes, I can be proud of my accomplishments, but it's really looking behind me and seeing all those people who supported me all the way through that is important."