New Girls' Volleyball Coaches Serve Up Experience and Energy to CHS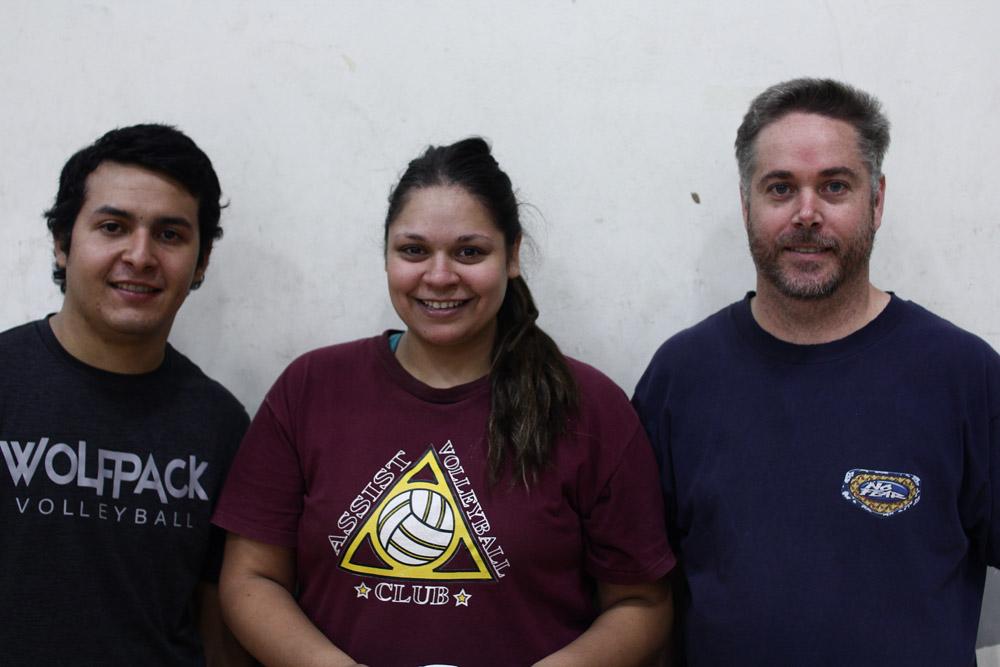 The freshman, JV, and varsity girls' volleyball teams are starting the school year off with new coaches. Alan Comerford, Kate Daniels, and Mainor Ramos are experienced in handling new players to become ideal team players. Although each of the coaches have their own individual set of goals as well as practices in this school year, they often collaborate their ideas and work together to eventually attain their objective of improving the girls' skills.
The new varsity coach, Alan Comerford, anticipates to challenge the girls with a new set of practices and drills at a faster pace. Comerford has been coaching volleyball for 21 years and has experience coaching girls' and boys' volleyball at Oxford Academy in Cypress. Although the number of CHS varsity members has decreased since last year, the girls' connection with each other has never been lost. With three senior captains leading the team this season: setter Annalyese Fausel, middle blocker Janie Feldsher, and libero Gina Valvo, Comerford hopes to train the girls enough to win league.
"Coach Alan is very different from our coach last year," JV returner Tyler Romero said. "He is very enthusiastic and positive about things and he always likes to experiment with new drills and plays. His volleyball motto is to talk and have fun and I think that this is how we'll win."
For the JV team, coach Kate Daniels hopes to improve the girls through extra practices in the mornings and eventually attain the championship title in the Sierra League. Daniels previously coached at Rancho Cucamonga High School for one year as well as at volleyball clubs for three years. She also assists varsity practices and attends their games to experience the ways of coaching a varsity team, as she is striving to become a coach at the varsity level.
"I am really happy to coach here at CHS," Daniels said. " I feel really lucky to be coaching my JV girls because they are a really great group of individuals."
CHS alumni Mainor Ramos, who has been assisting the volleyball coaches at CHS for the past five years, became the freshmen girls' volleyball coach when the position was available. Ramos' main focus for this year is to help the girls' enjoy their game and slowly build up their technique rather than focusing only on winning league.
"My whole goal for the team is for them to improve mentally and physically," Ramos said. "Winning is always great, but I think that learning the fundamentals of volleyball is more important."
The girls have kept their practices steady as they try to settle in with the changes that the new coaches have brought to CHS. The team is young, and with the training of new, experienced coaches, they will grow to be the some of the most powerful volleyball teams in the league.