Advocacy for all sports: an insight into Cheer performances
The sport of organized cheerleading began in the 1860s, mainly as a way for women to support their beaus and possible suitors from the sidelines during their football games. Today it has evolved into a school organized sport resembling gymnastics, of coordinated dance routines often including various stunts and tumbles. Although, it still consists mainly of teenage girls. There is no question participating in such a sport takes a great amount of balance, flexibility, and focus, but it is controversial to some due to its sexist origin. These days both Boys' and Girls' sports are cheered for, but the teams that are selected to be cheered for are somewhat random.
At CHS, both the JV and varsity teams cheer for their divisions in football, which gets the most attention, and additionally Girls' and Boys' basketball. Girls" basketball only receives cheering during the second half of their games whereas the Boys'' team is cheered for the whole game due to time reasons. In other words the JV team cheers for other JV sports teams, and varsity for varsity teams. Cheer practice schedule revolves around the season of the sports they cheer for. Why they choose to encourage these particular teams over other school sports teams is unclear, especially considering the record of some of the teams they cheer for. Cheerleaders have, historically, always cheered for football players; that's why the sport originated. Additionally the sport already coincides with other school festivities like the homecoming game and rally, which is a community event. Junior Ella Holtan, a member of the varsity cheer team explained the hype behind being present for football games.
"Football season is my favorite to cheer at because not only does it bring students together but also the entire community," Holtan said.
However, at CHS in particular, basketball is far from our strongest link as far as the athletics department. While it's reassuring to know that the cheer team cheers for Girls' teams as well as Boys', why not support the more successful sports like Girls' and Boys' volleyball and soccer, two of the most esteemed sports teams we can claim. Although it makes sense not to cheer for the cross country team, even though they are rather successful, volleyball and soccer still deserve the recognition that is given to other sports played in the same location. The reason the school has given for not sponsoring cheerleading for volleyball is because of the safety capacity of people allowed in the gym. Despite this, Boys' and Girls' basketball is practiced and performed in the same exact gym that volleyball is. Moreover, the football field also doubles as our soccer field for both Boys' and Girls' teams of all levels. Although all school sports deserve recognition, obviously cheering during the games of all sports teams is unachievable because of overlapping seasons and simply a lack of time. Because of this, one would think that the cheer team would cheer for the sports that bring in the most revenue as well as the audience. Varsity football games bring in a lot of money every year for those without ASB cards that are required to pay the eight dollar fee, but other than that every other sports team will take any audience and enthusiasm that they can get. Junior and varsity cheer member Isabella Schmidt explained the reasoning behind cheering for only these sports:
"I think the reason we don't cheer for the more successful sports like volleyball is because the atmosphere for those is already more exciting and encouraging, so it's not as needed" Schmidt said. "Also I think a lot of high schools aren't as privileged to have teams for sports like tennis or volleyball, so we wouldn't be able to travel to other schools in the same way we do for basketball and football. However I think it's super cool that we get to cheer for Girls' basketball as well because a lot of schools don't cheer for Girls' teams."
Although it is unfortunate that our schools most successful sports are not the recipients of the cheerleaders attention, the reasons are somewhat valid.
About the Contributors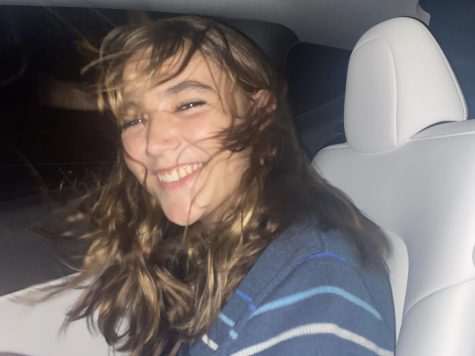 Izzy Thomas, Head Opinions Editor
Izzy Thomas is starting her second year on the Wolfpacket staff and serves as a co-editor for the Opinions section. Thomas is a proud ex-horse girl and...
Isha Raheja, Assistant Editor-in-Chief
Isha Raheja is a senior at CHS and Assistant Editor-In-Chief as well as social media manager. Throughout her two years in the Wolfpacket, Isha has loved...