Goodbyes from the Senior Wolfpacket Staff Members
As this school year comes to a close, the Wolfpacket has ten staff members going off to college. We wish them all the best! Congratulations Neeloofar Asad Soleimani, Abby Bodell, Jaden Clark, Garrett Cox, Hana Hashioka, Katie Jung, Isabel Koeppen, Stephen Nazareth, Angelo Thomas, and Eden Yu! Thank you for all you have done for this paper; you will all be missed.
As per Wolfpacket tradition, our graduation senior staff members have put together their own farewell messages.
Neeloofar Asad Soleimani:
Heya! I'm Neeloofar Asad Soleimani, or just Neeloo for short. I've been on the Wolfpacket staff for this year, and held a cartoonist position. Now that the high school saga is coming to a close, I'm off to Citrus College to complete a transfer program. I don't 100% know my plans, but I hope I can do a biology related major. Hopefully while I'm in college, I can grow as a human being, and have hope for the future. To be honest, I'm going to miss CHS and the Wolfpacket, but I have fond memories. Such as the time I joined the AVID class and got to have overnight college trips, as well as getting Mountain Dews for birthdays and Secret Santa events… However, college is a new door, and I'm looking forward to eating all the local food on campus. For all the readers, thank you, and my advice is to apply for scholarships as soon as you can, as well as keep your grades up. Keeping grades up allows for grants and more scholarships. And make sure you don't bite into whole peppers. Those burn. I'd like to thank my interpreter, Coach Jonathan Scott, my counselor (Mr. Troesh), my family (Mom and JJ, as well as Castros and Huertas), Ms. Han/ Mrs. Lee and my friends for making my life special. Stay gold, class of 2020 and beyond.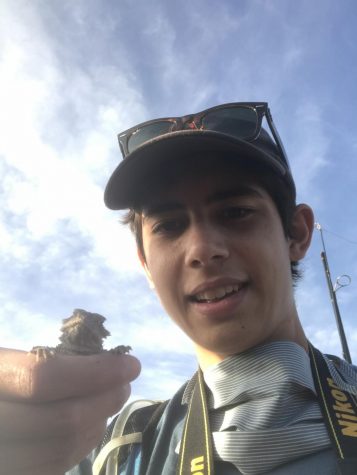 Jaden Clark:
Hi everyone my name is Jaden Clark. I'm an assistant EIC and have been a part of the Wolfpacket for three years now. I've learned a lot and had a ton of fun throughout my years in Wolfpacket and CHS as a whole. I'll always remember my times with F2G/Buddies, my fellow Wolfpacket EICs, and everyone in the Nature and Wildlife Club! While I've had a great high school experience, I'm even more enthused for my next four years at Stanford University. As I transition to college, I'm supremely thankful for Mr. Glavin, Mr. Pettibone, Sr. Ancona, and all the other teachers and students who have made my time at CHS amazing. See ya later CHS!
Garrett Cox:
I'm Garrett Cox and I've been a part of the Wolfpacket staff for all four of my years here at CHS. I started out as a photographer, then the photo editor, before becoming an assistant sports editor, and eventually Head Sports Editor. I will be joining the graduating class of 2024 at the University of Wyoming and majoring in Petroleum Engineering. I spent all 4 years racing for and with the Claremont Mountain Bike team, this has been a huge part of my life throughout my high school career and I look forward to continuing to race and just enjoying this sport. I will always look back on my years at CHS with a great fondness, for the amazing friends and memories that I have made, but I will always look to the future because I know that even though high school has been a blast, the future holds even more great memories. Life is one big adventure and there is so much more to discover. Your Memories are maps of your life, you can reminisce on where you've been, but you always keep moving forward, always striving for more, never satisfied.
Hana Hashioka:
Hi!! I'm Hana Hashioka and this was my first year in Wolfpacket. I held the positions of photographer and occasional reporter. Now I'm headed off all the way across the country to attend and play softball at Furman University in Greenville, South Carolina. From here I plan on majoring in health sciences and I'm currently thinking about pursuing a career in the sports medicine field. I'm really going to miss CHS. During my time in Wolfpacket, I got to exercise my love for photography and improve my writing skills. At CHS, I met so many phenomenal individuals. Ones that I have made memories with that will last a lifetime. So as I leave high school behind, all I have to say is enjoy your time here because it goes by faster than you can say supercalifragilisticexpialidocious. First and foremost, I'd like to thank my family. I appreciate all the support and everything you have done to help me get where I am today. A huge shoutout to all my friends for making these past years the best I could ever imagine. I will forever cherish the fun times we had and the extra ab workouts because of all the laughter. I'd also like to acknowledge all my teachers and staff who made my life and time in high school so special. Last but not least, Will. Even though you take my phone a countless number of times just to play Fortnite, I love you babychan. Please work hard and dream big.
Thank you!!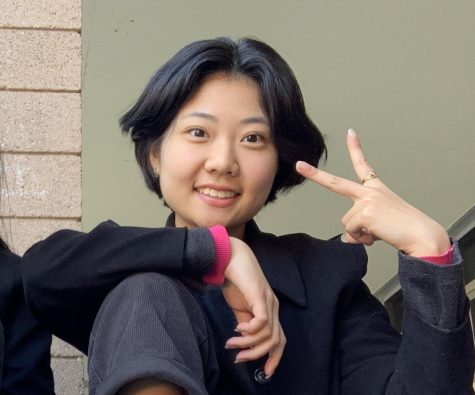 Katie Jung:
I've been part of the Wolfpacket for almost four years and have been a reporter, an opinions editor, and the editor-in-chief. I will be attending Williams College in the fall. Although I am undecided, my current academic passions are Spanish and linguistics. In college, I hope to make friends who can tolerate me for four years. I also hope to explore a variety of academic fields in order to gauge what subject I should pursue for my major and career. My favorite Wolfpacket memory has to be when we played tag in the CHS parking lot at 6 a.m. my sophomore year. It was a great bonding experience. Shout out to Eden Yu for being my right-hand woman for the longest time. I'd also like to thank Mr. Glavin for everything he has done to guide and support the editors-in-chief of the 2019-2020 school year. Peace out, Pack. I ain't ever coming back 😉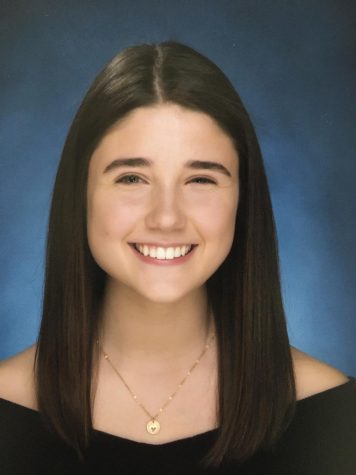 Isabel Koeppen
Hi I'm Isabel! I've been on Wolfpacket for two years, first as a reporter and then as assistant arts & entertainment editor. One of my favorite memories was when we went to Universal last year and spent almost the entire day in Harry Potter world and when we played Mario Kart in class. I will miss late nights, Casey and Sequoia's rants, and Joseph's stories. Something I will not miss is air horn sounds from YouTube. I want to thank Mr. Glavin for helping us all be the best we can be and the EICs for helping us make so many great changes this year. Although I wasn't on Wolfpacket for long, it has been my favorite part of high school and I'll miss room 104 a lot. I want to give a shoutout to Kay for being such an amazing head editor, always chatting with me about random stuff, helping me with my pages no matter what, and just being a great friend. I can't wait to see what you accomplish next year with your passion and drive for the paper. Advice for future students would probably be to make sure you have a healthy balance of school work and social life and never lose sight of what your goals are. Next year I will be attending UC San Diego and majoring in Public Health. I'm excited to meet new people in college and go to the beach as well as starting to learn about things I'm really passionate about. Thank Wolfpacket!!!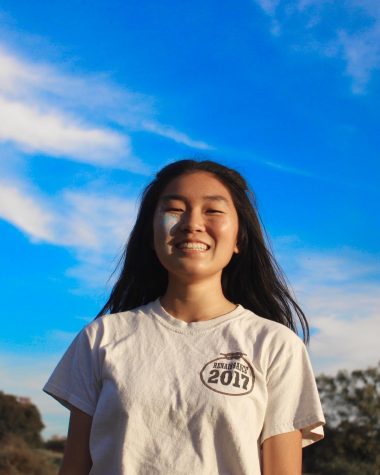 Eden Yu:
What is up guys! My name's Eden (aka edamame, E-savvy, udon, edo, edamabae, Eddie, Asian Dora) and I've been on the Wolfpacket staff for exactly 3.5 years now. I absolutely despise writing sappy paragraphs, so I'll try to make this as colloquial as possible.
During my time on the staff, I've slowly climbed up the ranks as a reporter, on-the-side photographer and artist, Head Sports Editor, and finally an Editor-in-Chief! I'll be heading to UCLA next year to study linguistics and computer science, and y'all already know, I am unbelievably excited. I'm looking forward to meeting all the new friends I've already made, and I'm also excited to start fresh. I have no clue what I'm gonna do in the future, but I hope it's something that inspires other people!
Some of my favorite memories in Wolfpacket definitely have to be during late nights 2 years ago when the staff would argue hours on end about G-Eazy vs. Travis Scott vs. BTS vs. Harry Styles vs. others. Some other iconic memories include Charlie's mom's cooking, Charles' boba, reading terrible fanfiction out loud, getting to sneak attack reporters at like 5 a.m. in their houses, coming up with staff nicknames and big-brained quotes like "the difference between confidence and arrogance is ignorance," and of course, the classic story about sharting! A shoutout goes to KT and everyone on the staff for sticking with me all these years. Thank you all for making it my absolute favorite class. My final words are to subscribe to edamame! 😀