USC welcomes Clarie Chow to their Marshall School of Buisness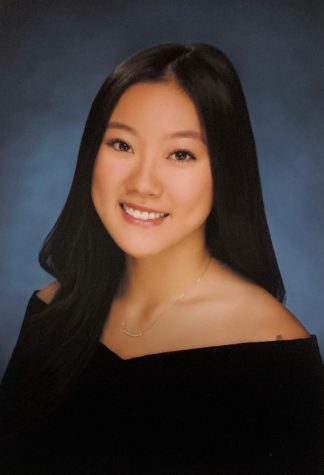 The tiresome and draining process of applying to colleges is by far one of the toughest experiences high school students will have. For CHS senior Clarie Chow, the process was just as emotionally draining, but now after having gone through this process she has found tremendous success as she will be attending the University of Southern California (USC) in their Marshall School of Business. Chow's college application experience has not only turned out to have a great outcome but has also led her to learn valuable lessons and truly grow as a person.
During her time here at CHS, Chow has been both an AP student with strong academics along with being heavily involved with clubs and extracurricular activities. When looking around for clubs to join, there is a multitude that CHS offers, however despite the variety of options offered here at CHS, Chow felt it would be best to create and lead her own clubs. At CHS, she founded the Make-a-wish club and the California Wish Council along with her cousin Elsie Chen '19. She also became the co-president of FBLA and Launch X, two business-oriented clubs here at CHS. Through her involvement here at CHS, it becomes evident that she has been able to make a mark in the community.
However, for Chow, some of her main activities with the biggest impacts on her life are activities she participated in outside of school. Outside of school, she worked for and shadowed her mom in her businesses. In doing this not only was Chow able to gain work experience but she felt that she was able to learn more about the business world and become inspired to pursue a major in Business Administration.
"My mom has really influenced me in going into a career in business as I grew up watching her handling many of her own small businesses." Chow said, "I think business is the perfect combination of technical and creative skills which is what really interests me in this field."
Deciding on a specific college to attend is a difficult decision especially when you have a variety of choices that are just as good. For Chow, she came across the challenge before deciding to commit to USC. When her college decisions had come out, Chow had received offers from UC Berkeley's Haas School of Business and Carnegie Mellon's Tepper School of Business ― programs that are both well known and very competitive. However, Chow ultimately ended up committing to USC for a few reasons. She had always wanted to go attend USC because of its location in Los Angeles and because of the opportunities it had to offer. For Chow, the ability to be close to job opportunities while also having a strong school spirit was exactly what tipped her in favor of choosing USC.
"Probably the biggest reason why I decided on USC though is the amount of opportunities Marshall students get in the corporate world in Los Angeles," Chow said. " I do not know yet if I want to pursue graduate school, so I wanted to go to a school that would provide me with great job opportunities right off of undergrad. Though USC Marshall is not the most prestigious school I got accepted to, I found that USC fits my personality the most and will help me the most with finding a job in the future in the LA area."
Through her experience in the college application process, Chow has been able to truly learn a lot. While it is a process that most dread and is undoubtedly a process that is draining on a student, Chow found it to teach her valuable lessons and grow as a person. From her experiences, she offers a few words of advice for juniors applying to college and underclassmen.
"For me, I had essentially no confidence in myself and I genuinely thought that I wouldn't get in anywhere and I would nitpick at everything I thought I did wrong," Chow said. " I just want to remind everyone that everything will turn out fine and everything happens for a reason. Also, at the end of the day no matter how great your extracurriculars are the most important thing in your application will be your essays. Everything you write has to have a meaning."
As Chow leaves to embark on her journey to USC this fall, she will hold the memories and bonds she has made throughout the course of her time here at CHS close to her heart. She looks forward to attending college and exploring all there is to offer but will surely miss her friends and the good memories that they have made.