Jade Sleiman, the youngest of the class of 2020, heads to CSUN
Always on the run to her next activity, class, or extracurricular, there was never a dull moment during Jade Sleiman's time at CHS. By day she was juggling classes, extracurriculars, and tutoring, while at night she was completing school work and attending multiple college courses. Now at only age 16, she will be among the youngest graduating with the class of 2020.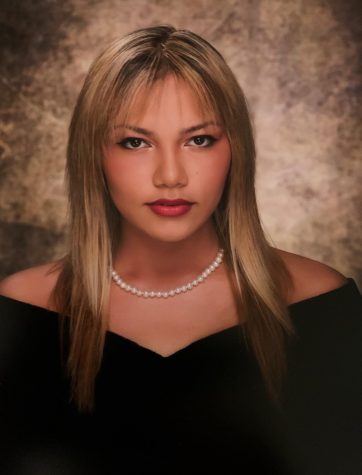 During her three years at CHS, Sleiman has been involved in CSF, XC, basketball, track, key club, interact, hip hop, and tutoring. She enjoyed being immersed in the curriculars she took part in and being involved on campus. Her busy schedules began in her freshman year when she took a 1-7 schedule. She made sure to plan out her courses and future early to maximize all of her time.
She got ahead on her course requirements by clearing classes that she could pass with an exam such as tech ed or math. Sleiman also earned additional credits by attending college courses, receiving dual credits for high school and college. She had already begun to attend college early during freshman year and while she was too young to attend college courses in person, she would audit for the colleges.
During her sophomore year, she had begun to take classes at Claremont McKenna and Citrus late into the night. She would begin her school day with a 2-7 schedule, attend to her extracurriculars and tutoring, and finish her day attending college classes until 10 pm. In her junior year, Sleiman had a 4-7 schedule and continued to attend Claremont McKenna and Citrus. By Dec., her counselor had called her in to say that she had enough credits to finish high school early.
While the intensity of her workload was increased for a given time, she recommends getting ahead to students as well. She had gained many valuable assets such as time management and organization.
"Don't be shy and go all out during high school because you have so many options and opportunities to take advantage of," Sleiman said. "If you can do it, do it why wait?"
Getting an entire year ahead was completely unplanned for Sleiman, though she plans on finishing college early as well. With her acquired credits from Claremont McKenna and Citrus transferred over to CSUN, she will be able to graduate by the time she is 18. From there on she intends on getting a job in film and pursue a career in the field. While she will miss the carefree high school life, she is excited to move on at such a young age and take on the responsibilities and freedoms that come with adulthood.