Katlin Entrup's dreams will come true at the University of San Diego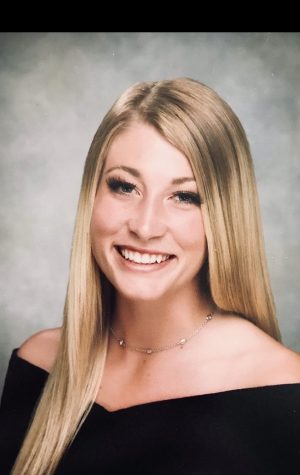 Ever since Katlin Entrup was a little girl she dreamed of playing college softball, and this fall her dreams will become a reality when she begins her college career at the University of San Diego (USD). The 18 year-old senior will be pitching for the Toreros next year, and is looking forward to the change of pace from her familiar highschool routine.
"I've lived in Claremont my entire life so I'm definitely going to miss the familiar people and places… But I'm most excited for a fresh start and I'm ready to meet new people and friends and make new memories," Entrup said.
Entrup is already beginning to prepare herself for the busy schedule of classes, lifting weights, practice, study hall and homework. And after much consideration she is happy to have found her place in the small school on the edge of the Pacific coast. After visiting the university she immediately felt at home on the beautiful campus with its Mission-style white buildings.
Entrup is planning on majoring in education at the University of San Diego and plans to begin a career as a teacher after college while hopefully staying close to the beach. She also aspires to stay close to the sport of softball after graduating in hopes of inspiring young girls like the one she once was.
"I want to do pitching lessons as a side job and teach and inspire young girls to keep going as a female athlete because it is so empowering," Entrup said. "I would love to be a positive influence."
While Entrup is no longer a seven-year-old pitcher as she used to be and her days as a CHS student are about to come to a close, she will always remember the memories she made on and off the Claremont softball fields as she moves on to the next chapter of her life.
"I think the best advice I could have given my freshman self and anyone in high school is honestly to trust yourself in doing what's right and stay true to what you believe," Entrup said.