CHS closes amid fears over COVID-19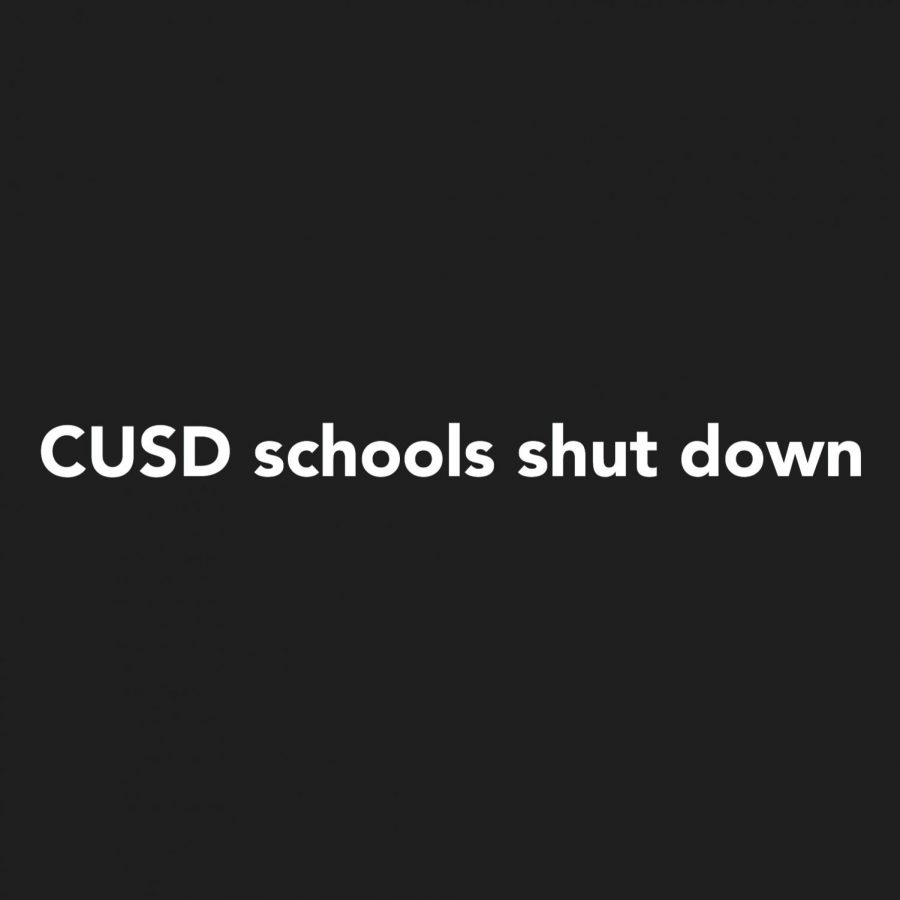 Three weeks ago, students were coming to CHS like it was any other day. The halls were alive with the sounds of conversation, laughter, and hundreds of footsteps as people traveled to their classes. Second semester was in full swing and May exams were already starting to enter some minds as the days drew closer. It felt like a typical school year to many, but in a matter of days, everything changed. A new mysterious virus from the Wuhan province in China was spreading worldwide and cases were on the rise in California. Already proven dangerous in China and Italy, where the outbreak overwhelmed the hospital systems, experts worried a similar effect might happen in the United States. Faced with dire prospects and the need to slow the rate of infections, Claremont Unified School District (CUSD) made the call on Friday, March 13 to close all schools from March 16 to April 13. Their actions echoed similar measures taken by school districts in the surrounding areas, starting with LAUSD — the second largest school district nationwide.
Early on in the week, individual schools and school districts had already begun to close their doors. The COVID-19 pandemic, long viewed as a problem in other countries and not the U.S., was starting to hit closer to home. CUSD had already sent an initial letter to parents and staff with an update on the situation, as well as the decision not to close schools. The letter detailed the appropriate personal actions to prevent the spread of the disease, as well as symptoms and precautions to take if showing signs of coronavirus. Even as early as March 18, many students and faculty felt like the school would weather the storm and not close down, provided the virus did not come to CHS. Principal Dr. Brett O'Connor mirrored these sentiments on Wednesday, March 11.
"We are looking at other schools that have [closed down]," O'Connor said. "Normally what triggers it is a student that has come in contact with someone in their family with a confirmed case of the coronavirus. Then we would have to look at who that student has come into contact with. For example, maybe that student has five periods a day and the health department feels everyone in those classes is at risk. We would work with the health department to decide if it should be a school-wide shutdown or if we should just focus on the sports teams the kid is in, the five classes the kid is in, or if we should be worried about general exposure."
The district, as of then, had not decided on their overall course of action. It was important to make the right response that would continue the learning process for students while keeping their safety, and the staff's safety, in mind. Even in the early stages, the idea of online classes was being discussed among administration. O'Connor was confident that pay for teachers would not be a problem in the eventuality of a school closure.
"We think the state will allow us to pay our teachers to do continuity of learning, but the district has to run it by the union that represents the teachers," O'Connor said.
However, the main issue came from whether teachers could conduct online classes if school was out. There was uncertainty over how classes would be carried out in a fully online matter and if teachers could even do it.
"The district is making contingency plans," O'Connor said. "Right now, they are meeting with the Claremont Faculty Association about that. The question is: if we close schools and teachers get paid, can we make teachers work when out of school? That won't be determined until the end of today [March 11]."
In the meantime, the district made the choice to cancel open houses on the elementary, middle, and high school level. These events were to be attended by students and parents outside the district as well, and a large number of people in one place posed a possible risk to Claremont schools. However, sporting events were still continuing largely as before.
"Right now, the California Interscholastic Federation (CIF) is leaving it up to the districts," O'Connor said. "The only restrictions we have, which they recommended, is that before games and after games, when teams normally shake hands, it'll be a fist bump."
By Thursday, March 12, not much had changed from Wednesday's response. On Wednesday evening, the district had sent out a message to all parents and staff detailing their course of action moving forward. It provided updated information on school-sponsored field trips, stating that students would not be academically penalized for not participating and that the district was evaluating said trips. The letter also reiterated that schools were not closing. In addition, the district's response made mention of a "Continuum of Learning Plan" in the event of a school closure, but provided little details.
"CUSD's 'Continuum of Learning Plan,' which would be enacted during a school closure, includes using digital Learning Management Systems as well as CUSD current curriculum," the letter read.
Behind-the-scenes actions at CUSD included the cancelling of an AVID field trip to Magic Mountain and an afterschool workshop for teachers on how to use Canvas. However, the meeting between the district and the Claremont Faculty Association seemed to produce little progress besides the Association highly encouraging teachers to develop a Continuum of Learning Plan. The teachers' union held a meeting after school on Thursday to decide if the online teaching would be voluntary or mandated.
Just a day earlier, a school closure seemed far away. On Thursday, it seemed far more certain. However, O'Connor explained why the district was hesitant to pull the trigger on closing schools and the underlying issues it would cause.
"Suppose you have a first grader and a third grader," O'Connor said. "How does Mom or Dad stay home from work? If everyone stays home from work, are we going to have a depression? Nobody works, nobody is going to get paid. It's really simple for universities to close, but much more difficult when you're serving students ages 4 to 18. What do you do with that?"
Even while the future remained uncertain, teachers scrambled to set up online learning plans in the event of closure. Some took novel new solutions, with physics teacher Ryan Pettibone and others setting up Youtube channels to stream lectures and answer student questions during the lectures. Others stuck to the tried and true, setting up class Reminds to push out announcements and working with Canvas and Google Classroom for assignments. By Friday, most were ready for what seemed inevitable. Robert Thomas, a IB History of the Americas teacher at CHS, provided information on the teachers' union and his plans moving forward.
"We got a follow-up email from our union representatives today," Thomas said. "It was talking about how we as teachers, given especially that LAUSD has now closed down, need to be prepared for that eventuality. The main thing is making sure that our students have access to communication, not only with the school itself but also with each individual teacher, that there is seamless continuation of instruction, and that there is a form by which students can ask questions."
There were also further reaching impacts beyond the immediate move to digitize classrooms. Thomas also took a moment to reflect on the overall outcome the coronavirus might have on teaching.
"Even prior to this, I know there's been a move towards more online platforms," Thomas said. "I think this just increases the rationale behind doing that. My only concern about moving to too much of a digital platform is two-fold. One, I feel like we spend so much time on our electronic devices as it is. Increasing that, I'm concerned potentially about the health risks. The other thing is I feel like, predominantly, human beings learn best from other human beings. It's the mentoring component of teaching that is really invaluable. It's not that it can't be done online, but I think it limits the relationship."
Soon after lunch on Friday, March 13, the district made the official decision to close all schools. By then, the move came as no surprise to anyone. Accompanied by dark clouds and a smattering of rain, students walked home at the end of the day into a historic future.
Updates as of Friday, April 3:
Following the governor's, state superintendent's, and LAUSD's announcements, CUSD has closed schools until the end of the academic year.
CHS athletics have been canceled.
Prom, class elections, and CAASPP testing are projected to be cancelled due to school closure.
The Class of 2020's graduation ceremony is uncertain.
The implementation of semester 2 finals is uncertain.
CUSD has yet to announce if optional work will continue to be enforced. It is uncertain if CUSD will allow optional work for the rest of the academic year. One potential alternative at the moment is enforcing pass/fail grades.
IB testing has been canceled. All IB coursework must now be completed by April 20 in order for results to be issued by July 5.
AP tests are projected to be solely FRQ-based, taken at home, and simplified to 45 minutes.
March and May SATs have been canceled.
UC admissions requirements have been temporarily altered to accommodate students. They have suspended the letter grade requirement for A-G courses completed in winter/spring/summer 2020 for all students and the standardized test requirement for students applying for fall 2021 freshman admission.