Netflix Removes Popular Shows
Netflix—the one place we go to for a break from school or just to fulfill our binge-watching needs in the middle of the night. It is known for popular shows and movies, such as "Riverdale," "Stranger Things," and "13 Reasons Why," and everyone is happy about the company. Recently, Netflix has been cutting down on their shows and movies, and not everyone is liking it. They have been cutting down on smaller TV shows, but many fan-favorites as well. Beloved shows such as "Doctor Who" and even childhood classics like "Phineas and Ferb" and "Malcolm in the Middle" have left. These recent cuts have left everyone angry and confused, wondering why Netflix is cutting these critical shows. What makes people even more annoyed, is that Netflix plans to take down the award-winning sitcom, "The Office," January 1st of 2019. Everyone is in love with the Dunder Mifflin Paper Company, so why take it down?
It all started when the Twitter account under the name of @hannahboucher_ tweeted a picture of The Office on Netflix, with font at the bottom saying, "Available until January 1st," and its caption read, "PSA: They're removing The Office from Netflix January 1st." This tweet blew up all over social media, the show's fans outraged. Comments included pictures of accounts deleting Netflix, countless Office GIFs, and even multiples of, "Looks like I'm getting rid of Netflix." Accounts are relentlessly DMing Netflix, asking the company why, how many retweets for them to not delete the show, and more, all with no response. Everyone is confused, as this is a popular show on Netflix, and deleting the sitcom will have them lose customers and money overall. Now everyone is on a quest to find out why Netflix will be deleting this fan favorite.
On their Help Center website, Netflix claims that, "Netflix licenses TV shows and movies from studios and content providers around the world, and those licenses can expire if we don't renew them. Though we strive to keep the content you want to see, we acquire licensing rights for TV shows and movies for a certain period of time—not indefinitely—so some titles do leave Netflix," meaning that Netflix licenses its TV shows and movies from their companies and they have the decision and right to decide if Netflix wants to renew the license each year, depending on the statistics of views. However, this argument Netflix has said for removing is invalid for "The Office." "The Office" is one of the most popular shows of all time on Netflix, so the company has no valid reasoning behind wanting to remove this fan favorite.
Therefore, Netflix should not take down these popular shows, including "The Office." Their argument is irrational for these shows, as their view statistics are high. If Netflix does keep on removing favored shows, they have a high chance of losing money and fans.
Hello there! Our goal is to provide relavent, engaging journalism for readers of all ages. Your donation will support the student journalists of the Wolfpacket at Claremont High School, and will allow us to purchase equipment, print our monthly issues, and enter in journalism competitions. We appreciate your consideration!
About the Writer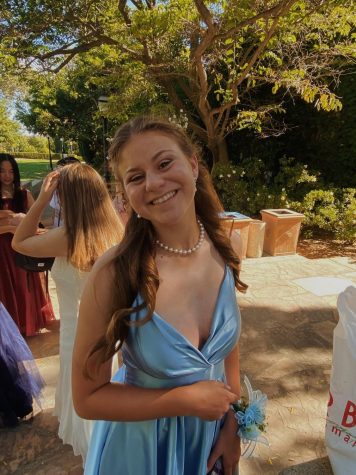 Casey Shoultz, Head Sports Editor
If you have explored Instagram in the vast few months, there is only one person that has continuously posted updates from their favorite musical artists...