Girls' Water Polo Hires a New Head Coach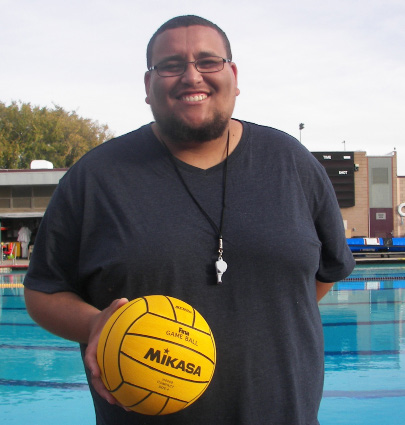 With 12 years of experience, Gary Cheever brings a lot to girls' water polo. With the new season that was coming up, CHS was in need of a new Varsity Girls' Water Polo head coach. Cheever was recently appointed coach because of his extensive knowledge and experience. Cheever has played and coached water polo for six high school teams and served as head coach for three of those schools.
"He has a really extensive knowledge of the sport, and he knows how to push us to be our best," senior Elise Birkett said.
One of the winning factors for water polo other than the players' abilities is the coach. Coaches train the players and devise plans that best suit the team. With a good coach, any team can change from mediocre to excellent. Cheever's history of bringing his Don Lugo Boys' team to CIF two times with one championship and their status of league champions for three years in a row show his skills in coaching a team.
Luckily Cheever has had a long history with water polo as a whole. He played for two years at Don Lugo High School and then two more at Buena Park High. He also played after high school continuing his passion for water polo. In addition to playing water polo, he has coached the Chino Hills High School teams for seven years, the Nogales High School teams for two years, and the Don Lugo High School teams for three years. All of these years have allowed Cheever to understand the game even better.
"Coach Gary has brought a lot of potential and experience to the team. He is in the process of teaching us a variety of new offensive plays, which have helped us grow in the short time we have been practicing. I like him a lot, as I can see that there is a lot of wisdom behind his instructions and the techniques he chooses to prioritize," senior Mackenzie Elias said.
Cheever mixes up the practices with an array of drills combined with sprints and dry land training to build up the players' strength in games. In addition to the endurance drills, Cheever has players practice passing while under pressure, as it is a very important skill for them. Cheever uses all these drills in order to have his players react to situations that occur during a game.
"The players have shown that they are ready to work hard and are having fun as they play. I look forward to this season and seeing them grow," Cheever said.
The Varsity Girls' Water Polo team quickly adapted to their new coach and under his care are now seeing an increase in their performance. Cheever hopes to get to know the water polo players more as the season progresses and help them achieve their goals for a good season. With his coaching abilities, CHS is proud to have him as a coach.