Athlete Spotlight: Students excelling in unique sports
Q&A
1. How long have you been doing your sport?
2. What does a typical practice for you consist of?
3. What do you enjoy the most about your sport?
4. Do you have any notable accomplishments?
5. What is your favorite memory from your sport?
6. If you had one day left, how would you spend it?
7. Would you like to shout anyone out?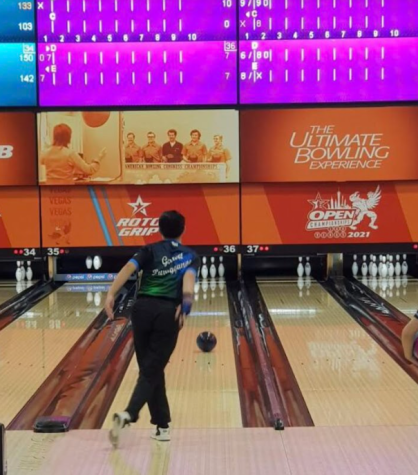 Garrett Purugganan
1. I've been bowling for three years but I have been doing tournaments for at least one or two years.
2. I normally practice oncee or twice a week and I do league at Bowlium Lanes every Saturday. In practice, I normally stretch and check the approaches on the lanes to see if it is sticky or slippery. Then, I work on the drills my coaches gave me.
3. What I enjoy most about the tournaments is meeting and bowling with new people from other cities and states and building a great connection with them.
4. I so far have won a third place title at a tournament called JAT (Junior Amateur Tour) at Forest Lanes in Lakewood, CA.
5. My favorite memory was definitely bowling the JBT (Junior Bowlers Tour) Main Event in Las Vegas because it was so much fun! My favorite memory from that tournament was the team event because we got to make a team of five and we got to wear fun outfits. They would blast music while we bowled and while people were waiting for their turns we would dance a little bit.
6. I would spend one day with my friends and family and go bowling and hangout.
7. I would like to shoutout my family, especially my two other siblings, because they bowl too and they're honestly better than I am. I also want to shoutout my friends from both school and bowling for all the support and I want to thank all of my coaches for helping get better.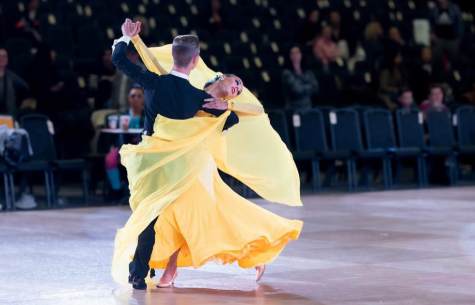 Daniel Novikov
1. I have been dancing for almost 11 years.
2. A typical of practice consists of warming up your body, finding connection with your partner, and then going over to certain positions, moments, and parts in the choreography.
3. I enjoy being able to travel and visit all these amazing places in the world because I am a dancer. I also enjoy being able to dance with my partner together to any music, anytime, and anywhere.
4. 2x British Open to the World Juvenile Latin Champions, 18x US National Latin and Ballroom Champions, International Juvenile Latin Champions, WDCAL Juvenile Latin Champions, U19 Assen Open Latin Champions.
5. My favorite memory from dancing was when I became an undefeated 5x national champion in my age category in 2019.
6. If I only had one day left, I would spend it with my family and closest friends somewhere amazing and then have a huge dinner and party afterwards.
7. I would like to give a huge shout out to my parents and family for everything they do to help me, and I would like to shout out my closest friends for their support and encouragement!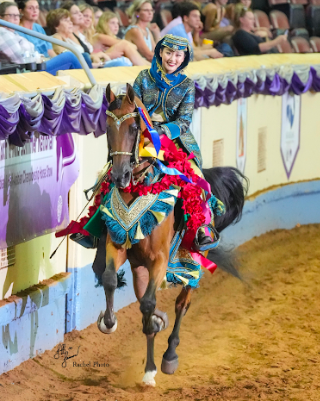 Beatrice Huang
1. I started riding competitively at 11, so this year marks my sixth year.
2. Usually, I start up by warming up myself and my horse until he loosens his muscles. Then I go into the actual training—perfecting our rhythm and connection at each of the three gaits, doing pattern work, and fine tuning my positioning and the fluidity of my movements. To finish off my training, I usually take my horse on a little trail ride for some bonding/relaxing time.
3. I enjoy the rush of adrenaline and exhilaration when I am in the show arena, lights shining down brightly and it's just my horse and me on the ride of our life. I also enjoy learning about my horses' quirks and growing our connection with each ride.
4. 4x U.S. Youth National Champion and the third Asian-American national champion in the Arabian Horse industry, a contributing writer for the Arabian Horse Times national magazine, published a children's book series called "Red The One-Eyed Horse." The book teaches the values of kindness, compassion, confidence, and courage. The books are based on my personal story with my one-eyed horse Red and our journey together in diversifying the faces within the equestrian industry.
5. My favorite memory is with my one-eyed horse, Red, when we won our first national championship together.
6. I would spend the day with nature, probably doing activities like watching the sunset or the stars. But of course, I'll be doing these activities with a cup of coffee in my hand.
7. I am grateful for everyone who has helped me along my journey but I would like to give a special shout-out to my parents for everything they have sacrificed for me to nurture my passion and my trainers, Jim and Missy, for all of their hard work and continued encouragement. Also, a special shout-out to all of my horses for teaching me how to be patient and empathetic, and for being my partner through every tear shed, maneuver perfected, and title won.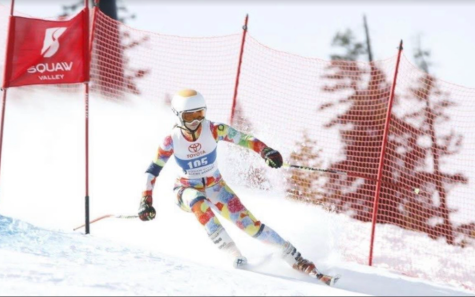 Hanna Dewey
1. I began skiing at 18 months old with my dad who is an avid skier, however I didn't begin doing it competitively until I was 10. I skied competitively until I was 15 and unfortunately could no longer continue on the race team. However, I still ski as often as a I can.
2. It always began with a thirty-minute warm-up session consisting of running up the ski slope with ski boots on and then running back down. Then we would usually set a course with the assistance from our coach who would plan the route. Then we would practice on the course for the next five hours until lunchtime. After lunch, we would do skill-building for two hours to help refine techniques.
3. I have always felt like skiing was the closest someone could get to flying and it's an incredible feeling to fly down the hill and finish a race while hearing your teammates and family cheer you on.
4. 2018-2019 U16 Women's First Place giant slalom & slalom, U14 Far West (California and Utah ski teams), U14 Far West Division 4th place Slalom, U14 Far West Division 5th place giant slalom.
5. My favorite memory of my sport is when I went raced against my best friend from the team, Christie. We were head to head and then she crashed. Moments after her fall I crashed as well by getting my arm caught on the race gate. As I fell, I slid through the finish line with both of my skis detached. Even though we both got disqualified, it was a funny memory for me and her.
6. I would definitely go on a ski trip with my family.
7. I would like to shout out my dad who always supported me with my skiing and pushed me to be at the level I am today. And my mom and boyfriend, Ryan, who are both courageously battling against cancer right now. Love you all so much!
About the Contributor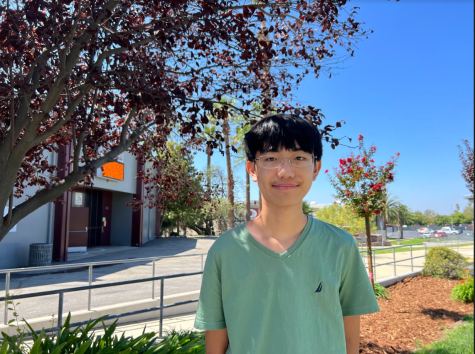 Cheng Han Li, Co-head Sports Editor
Cheng Han Li is a senior and currently in his second year as a co-head sports editor on The Wolfpacket. In his free time, Li enjoys procrastinating on...