Athlete of the Month: Maryah Anderson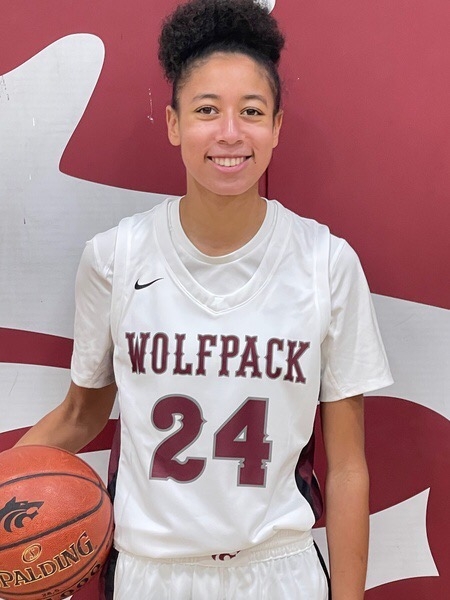 Junior Maryah Anderson is vital to the success of Claremont's Girls' Varsity basketball team. Playing guard, she is one of the top three-point shooters on the team and averages 16 points per game. However, her contributions extend beyond scoring, as she also serves as one of the team's captains.
She has been on Varsity for all three years of her high school career, including the COVID-19 pandemic. But even during the pandemic, she accomplished many things as a freshman. She received the first-team all-CIF award, as well as the Inland Valley Player of the Week Award.
Anderson's motivation within herself continues to get her better, but her dad was the one who started her basketball journey.
"It started with my dad preparing me to play and then, I realized I loved playing this sport," Anderson said. "My dad was the one who wanted me to play basketball and it brings me so much happiness whenever I play it."
Even though she has accomplished so much throughout her high school career, she continues to push herself to be better so that she can lead her teammates to win the league title this year.
"I always want to be better than last season and I really want our team to win CIF," Anderson said. "I would feel like I accomplished a great goal not just for myself, but for my teammates, coaches, and everyone who helped us get us there."
While Anderson works to improve her own craft, as team captain, she also pushes her teammates to do better as well. She guides her teammates throughout practices and brings the energy into the games to get them all locked in as one unit, one team, and one family.
When it comes to making threes or helping out a teammate, Anderson can do it all. She is proud of the determination of her teammates and hopes that their efforts will be appreciated on campus.
"It would feel great for our team to get more recognition from our school as we are all the Wolfpack, and one big family," Anderson said.
The Varsity team is currently 10-0 in their pre-season as well as being in fifteenth place in the whole state of California. They have also become champions for both the Upland and Claremont-Bonita tournaments in their pre-season. Support Anderson and her teammates as they continue to excel this season.
About the Contributor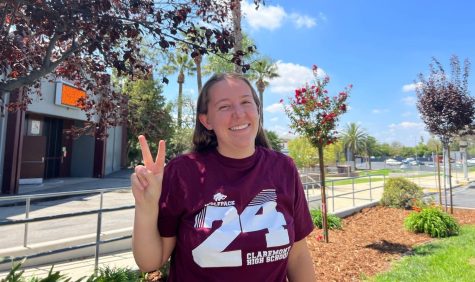 Jocelyn Hannan, Reporter
Jocelyn Hannan is a Junior and a reporter for the Wolfpacket. She loves to watch movies like Harry Potter, Marvel, Star Wars, and even Jordan Peele and...