Athlete of the month: Cassidy Allen
Cassidy Allen is one of the few extremely dedicated female wrestlers on the co-ed CHS team. With the exception of her sophomore year (due to the COVID-19 pandemic) Allen has participated in two years of the wrestling program here at CHS. With the number of girls involved in wrestling being on the lower end, she was one of the four girls on the team last season. But even with the low numbers of wrestlers to practice with, Allen is consistent with her dedication to the team. Every year she continues to crush her competition and make it to the CIF championships.
In her favorite match last season, Allen was the first person on the team to suit up and take on their opponents from Bonita. With motivation from her coach and team, she swiftly defeated her opponent and became the winner of the match.
"I was the first person to wrestle because it goes by weight class, and I was one of two people to win their matches from CHS that day," Allen said.
In an attempt to get out of another P.E class and free up her schedule, Allen joined wrestling, and has not stopped since. She has a strong background in the Japanese martial art, Judo, and knew she wanted to go into a sport where she could utilize those skills. Though wrestling is a large time commitment she manages to balance out her school and athletic careers.
This upcoming season Allen is excited to experience more of a "girls" wrestling team with an uptick in female student participation within the sport.
"This year we have a lot more girls so we can actually break up into separate groups of the weight classes which is really cool," Allen said. "We also have a girls wrestling coach this year, so we practice separately from the boys. We're definitely starting to have a girls team now."
Instead of having to wrestle the boys in their weight classes, she is going to be able to wrestle more female athletes across different weight classes. Along with separating from the boys team, the new hire of a girls wrestling coach is really helping make the vision of a girls wrestling team a reality.
At CHS, Allen experienced new types of wrestling throughout her years between different weight classes and the coed team. With the upcoming wrestling season approaching, Allen plans to make another great season, especially with the expansion of the coed team and coaches the program as a whole is destined to excel.
About the Contributor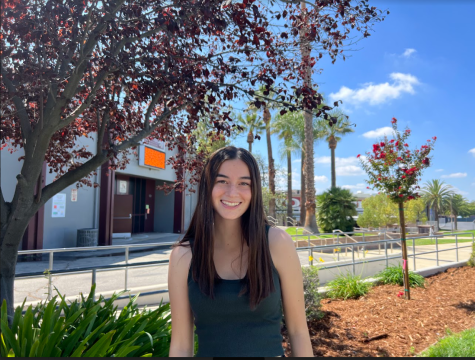 Kate Mitchell, Reporter
Kate Mitchell is a Sophomore at Claremont High School and a first year reporter in Wolfpacket. Mitchell loves to spend time watching and rewatching Gilmore...