Office Hours Please! But Legal Issues May Apply
As the new school year progresses, the student disappointment in the lack of office hours is reaching its peak. So much so that an online petition to bring back office hours was created on September 24th. The petition already has 252 signatures as of October 13, 2022. At 500 signatures, the petition is more likely to be featured in recommendations for others on change.org—the website at which the appeal was created. However, despite these advancements, the petition is essentially ineffective in accordance with California Education Code's attendance law.
The office hours petition was created by CHS junior Olivia Delgado. Within her petition details, she describes the benefits of office hours to CHS students as well as the inconveniences that the riddance of this time period brings to the students. She emphasizes those same inconveniences in an interview as well.
"Now, because of homeroom, people don't have that free period of time to get their work done," Delgado said. "Teachers have tried to accommodate for that by staying before or after school but because of transportation issues and extracurriculars, a lot of students can't meet those times."
Despite the inconvenience that the loss of office hours brings, the petition is rendered useless because the removal of office hours was due to a legal issue. The California Education Code states that grades 9-12 in California high schools must have 64,800 instructional minutes in a given school year. Students must also have at least 240 minutes on average over two block days, and a single day of instruction cannot have less than 180 minutes. In any given period attendance needs to be taken with absolute certainty to ensure the safety of all students present on that given day. Office hours did not guarantee a student's presence during that period, nor was this period considered as instructional minutes.
Teachers throughout the school have seen and commented on the petition. Most teachers, aware of the legal issue behind the loss of office hours, also believe that the petition would be unsuccessful at this point in time. One such teacher on campus, Mr. Easton, who is the leadership chair and is quite aware of the history of office hours, has a lot to say on this matter.
"Hearing students' opinions really matters, but I think the logistics of the situation is really the problem," Easton said. "It could be that the students want it back, it could be that the teachers want it back, but the problem is how do we take roll. I'm not saying the petition isn't important, just that you're petitioning for something we don't yet have a solution for."
Delgado is aware herself that the loss of office hours was because of a California law and is therefore aware of the potential ineffectiveness of her petition. However, despite the law, she hopes that some change could be made with this petition on behalf of both students and teachers.
"Even though it might be a legal issue, there could be ways to work around it like if there were just a couple more rules around office hours," Delgado said. "Maybe if students had to go to a specific period each day then it would be considered a time for more of a learning opportunity and it would not cause as many legal issues."
Despite the fact that the new petition is essentially inadequate in bringing back office hours, it depicts the students' will to stand up and fight for change in the school system. The loss of office hours and the subsequent addition of homeroom is an issue being addressed by both students and the administration, and it remains to be seen whether a change will be made.
About the Writer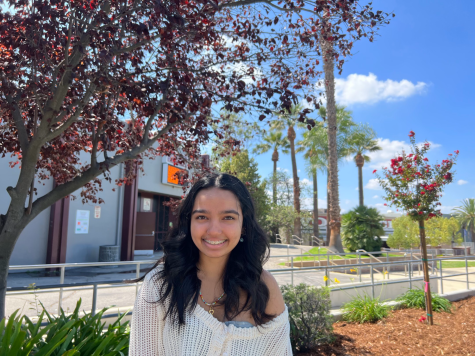 Naisaa Khedia, Reporter
Naisaa Khedia is a junior at CHS and a first year reporter. Naisaa found her love for writing early on by writing short stories. In her free time, she...