Senior Poem 2022
We are the class of 2022
We've got no limits on what we can do!
We work at Poke, Panera, and the Claremont Club,
So as adults, we will earn major dubs
Our graduating class has been through the wringer
But this year online school got the finger
Grinding in the bathroom with Playboi Carti
We are coffee beans ready to party
Homecoming royalty is headed midwest
And at Davis the Coles will have no time to rest
Zion to Stanford to code, dance, and slay
With track at Emory, Selah sprints everyday
From Doc Oc memes to COVID scares
And a crazy windstorm that answered grade prayers
Dressed like Adam Sandler we all looked hot
But the freshman we "bullied" sadly did not
Kathy, Liza, and Mo will now be MiddKids
At UCI Bao Phung will study plasmids
The Ivy League is not ready for Meredith's gifts
And at Denison Sophie will blast Taylor Swift
Without Aidan's jokes Ms. Tran's class will be stressed
Jill will leave Carnegie Mellon even more blessed
Serving in Singapore, Jin Kay might miss F1
And Rohan's long break will make Brandeis more fun
As we leave school in the hands of Prez Gyury Lee
Afiya Imam will go on an NYU shopping spree
Ella left Meg to meet Carleton's hot guys
For Preston Kunda the pilot, anything flies
Quique is soon to have a posh British accent
Waggener will rock it as a Clark University gent
Hippies Ady and Stephen off to Colorado College
SLO will build up Kula's concrete knowledge
Abby and Ryley will be Swift fans of Ohio's corn
To Concordia goes Hannah, leaving choir torn
Wolfcast hosts turn a new leaf
While the Packet and ASB continue to beef
Casey will never go out of style at Poly
As a Hopkins Bluejay, Kathryn will be jolly
In San Diego David plans on econ
Wolfpacket class sobbing with seniors now gone
Our EICs were, as the kids say, "fire"
Without Sequoia our pages would be dire
And Meghan's brilliance inspired satire
Sadly at their peak they must retire, admired!
Now it's time to say goodbye to our friends
To see the world through an uncensored lens
For online cheating, we must make amends
Our turbulent school story-book ends
And that leaves us with a question or two:
This is journalism, b****, who the f*** is reading you?
Hello there! Our goal is to provide relavent, engaging journalism for readers of all ages. Your donation will support the student journalists of the Wolfpacket at Claremont High School, and will allow us to purchase equipment, print our monthly issues, and enter in journalism competitions. We appreciate your consideration!
About the Contributors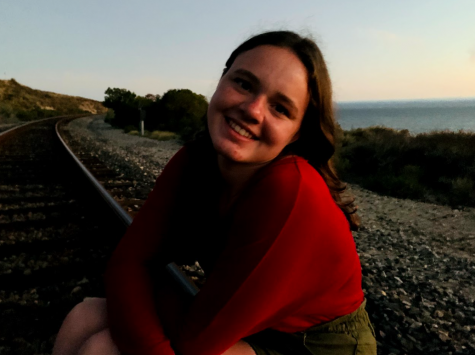 Meghan Mason, Assistant Editor-in-Chief
Meghan Mason is a senior at CHS, and this is her third year on the Wolfpacket staff. Mason is the Assistant Editor-in-Chief this year, and cannot believe...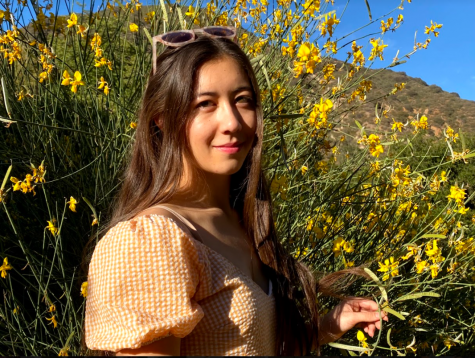 SEQUOIA CLARK, Editor-in-Chief
Sequoia Clark is a senior at CHS, and the head Editor-In-Chief for the Wolfpacket. She enjoys writing unnecessarily long articles about Taylor Swift, and...