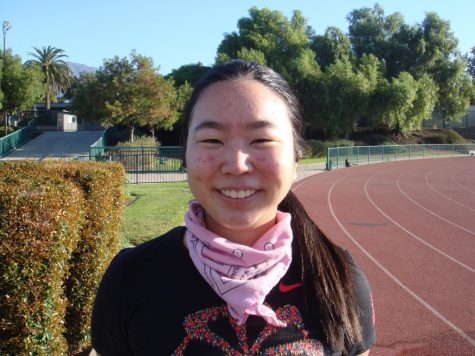 With the implementation of CIF's new COVID-19 safety guidelines, cross-country athletes are preparing for a season with challenges unlike any faced before. Fortunately, the team will be welcoming two new coaches to help persevere through these unique circumstances: CHS cross-country alumna Sydney Hwang and math teacher Brittany Carvalho. This duo will be joining the cross-county coaching staff, and they hope to help the team achieve another successful season.
Hwang, who originally began running to improve her soccer stamina, competed on both cross-country and track and field for all four years of high school, earning numerous athletic accolades. Off the field, Hwang was the Editor-in-Chief of the Wolfpacket. Hwang currently attends Princeton University, where she is continuing her cross-country and track journey. Having left high school recently, she hopes her personal experiences will foster a sense of relatability between the athletes and herself.
"I think that will give me more insight on what the runners are going through, questions and struggles they might be having, or academics," Hwang said. "I want to be that mentor, that guiding person, to help them through that."
For Hwang, the most fundamental aspect of coaching is surrounding the athletes in encouragement, so that the strength necessary for improvement can develop. As a student-athlete herself, she recognizes the importance of pushing the athletes forward, rather than holding them back.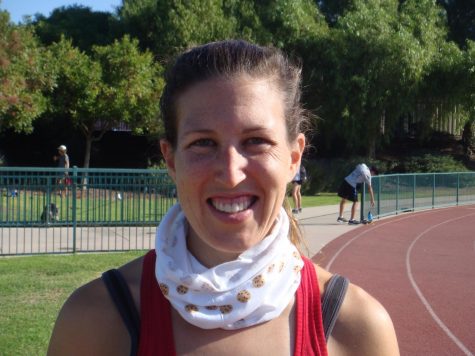 Brittany Carvalho spent her high school and college years on the softball field but began running on her own seven years ago. As a CHS teacher, she is most looking forward to learning more about her students outside of the classroom environment.
"I'm really excited to get to see my students in a different way, because I think your personality comes out more when you're doing something you love," Carvalho said.
Having both teaching and prior coaching experience, Carvalho has acquired the skills needed to be a supportive coach and mentor. She has witnessed firsthand the significance of remaining patient, and building connections.
"It's really valuable as a coach and as a teacher to find a connection with your athletes and your students, because I think once you have that connection, they will work harder," Carvalho said.
Cross-country competitions are planned to return in January, which is several months after their typical start. At the time of their interviews with the Wolfpacket, Hwang and Carvalho were very eager to start mentoring the athletes during physically distanced practices, which started Monday, September 21. With their experience and positive mindsets, both will prove to be essential in leading the team to another great season.