Mae Key-Ketter Crosses Over To The University Of Redlands
Big plans are in Mae Key-Ketter's future. She will be running cross-country at the University of Redlands and plans on majoring in Political Science with a focus on international relations and pre-law. This career path was inspired by the experience she had at the United Nations in March 2019.
"I had the honor of being 1 in 16 Girl Scouts delegates from across the United States selected for the 'United Nations 63rd Session on the Commission on the Status of Women,' Key-Ketter said. "After my experience, I realized that representing girls and women across the globe is a privilege."
Key-Ketter didn't have the biggest intention of being a student-athlete at first. She applied to Redlands and with the help of her counselor got in touch with the coaches. Through this process, she decided she wanted to continue her running career. Running provides a unique opportunity for Key-Ketter to extend her training with a different approach and make new friends and memories along the way.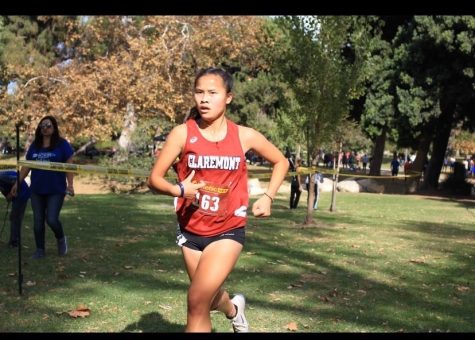 "It is important to me that I have an activity that relieves stress and gives me a safe headspace," Key-Ketter said.
Key-Ketter will miss many things about her hometown, but one of the things that she will miss most is the community aspect Claremont possesses. It was important for her to find a college that matched the same feeling Claremont had, and Redlands has that to offer.
Key-Ketter is beyond excited to be continuing her cross-country career that started her freshman year of high school. She wants a team to help relieve social anxiety and give her reassurance that she is doing things right. She has found that sense of community at her future home: the University of Redlands. Key-Ketter has a brighter future ahead of her and will have a successful student-athlete career as a Bulldog.