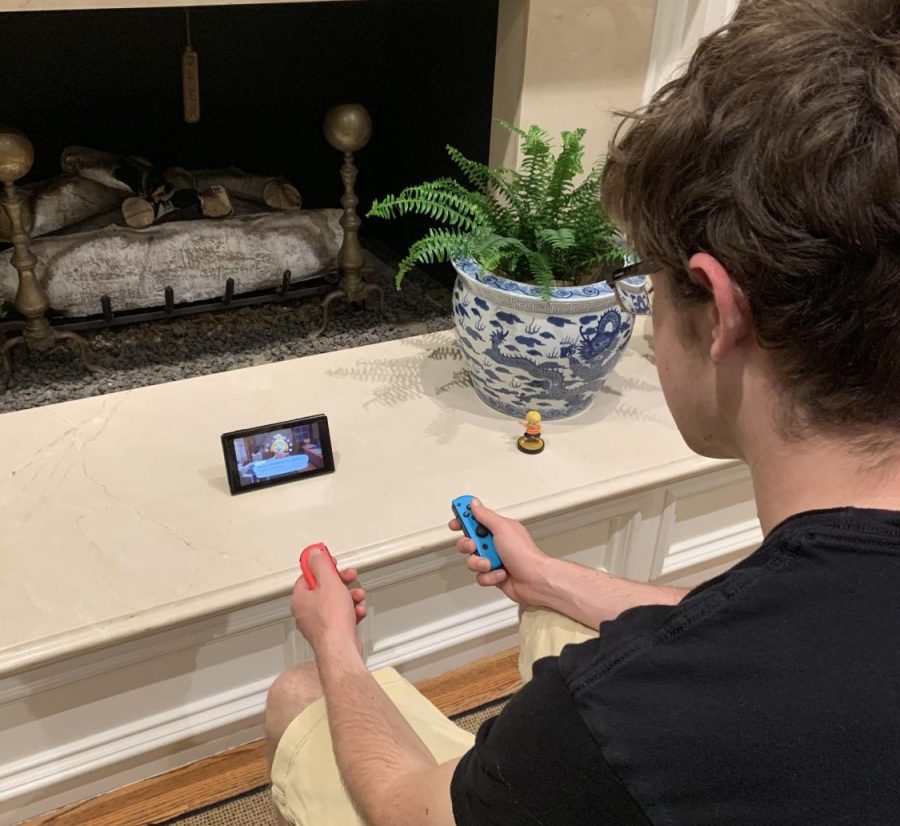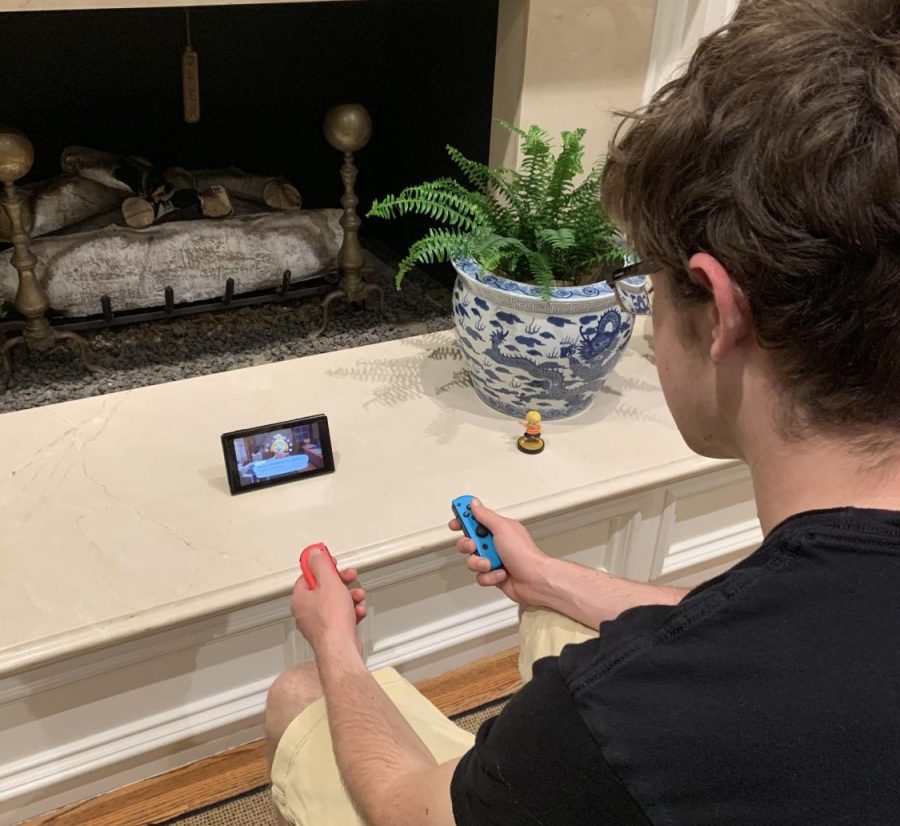 What can be said about the COVID-19 crisis that has not been said already? Dozens of media outlets and world governments have weighed in on the issue and have given a multifaceted breakdown of every aspect of what is considered "the new normal," leaving virtually no stone unturned. Many have been left overwhelmed and distraught as the light at the end of the tunnel has grown ever dimmer and further away. Fortunately, many have found solace in being eternally indebted to a raccoon on a desert island with no means of escape. Welcome to "Animal Crossing: New Horizons," the game that has come to liberate millions from the cycle of eternal boredom and despair characterized by COVID-19.
Upon opening up the game for the first time, players are greeted by Timmy and Tommy, two raccoon boys who work for Nook Inc., a company owned by housing mogul, Tom Nook. Players then enter in some basic information about themselves before flying off to a deserted island, where they are greeted by two villagers. Villagers are one of the most integral parts of the game as they are the player's friends and companions through thick and thin. They will watch the island flourish as they grow more and more fond of the player. From there, players name their island before completing a couple of tasks for Tom Nook to start repaying the debt incurred to him by traveling to the island. After paying Tom Nook back, players are rewarded with their very own house, which they can decorate at their leisure. Once the start of the game has come and gone, "Animal Crossing" can be boiled down to a pretty simplistic gameplay loop. The player will emerge from their house to fish, catch bugs, take trips to mysterious new islands to find new villagers, and sell their findings for a profit. In exchange for being placed into crippling debt to him, Tom Nook will gradually expand the player's house, which they can fill with items they buy from the store or craft through the DIY system. This hardly scratches the surface of how much the island can expand, and as time progresses, players will have a greater and greater degree of control over their island. All of this gives players a feeling of accomplishment and a feeling of connection with the island that they built from the ground up. In a time where the feeling of productivity is often elusive, "Animal Crossing" offers it in spades.
However engaging and addictive the gameplay loop may be, the true beauty of "Animal Crossing" lies in its timeliness. Nowhere else can one forge lasting friendships face-to-face with new people, or go to the store and not be entrenched in a miles-long line of socially distanced zombies. Going outside no longer feels like being in a ghost town or something straight out of "The Walking Dead," as brushing past some of your favorite villagers is a regular occurrence, and giving them a gift as a sign of friendship is encouraged by the game. "Animal Crossing" also has the innate ability to draw in audiences who do not typically play games through its sheer simplicity and laid-back gameplay. This allows for even more people to take a breather every now and then and unwind with their animal buddies on their very own private island.
At the end of the day, "Animal Crossing" is a deeply personalized experience that is unique for every player, so I would like to take a moment and share a sliver of my time with the game. I first arrived on my island where I ran into my two starting villagers: Hamlet and Mira. Hamlet is an adorable little hamster who refuses to keep quiet about his "bulging biceps" despite his lazy demeanor, and Mira is a rabbit who is full of spunk and can always be counted on to be the life of the party. After our meet-and-greet, Tom Nook got things kicked off with his assistants Timmy and Tommy, and from there, my island slowly grew. More villagers moved in overtime and I became friends with…most of them. Whereas the dopey Al and sweet Chevre were instant favorites with me, others like Shari failed to match my vibe. I have gone to great lengths to fill out the beautiful museum with all the critters and fossils I have found, and the rest of the island is similarly filled with new homes for my villagers. Not only have I had fun on my own, but sharing the island with my friends has been a blast, despite the unnecessarily long connection process.
Animal Crossing: New Horizons is a game as excellent as it is serendipitously timed. So take care, stay safe, and if anyone has good turnip prices, please send me your Dodo Code, I need those bells: thank you.